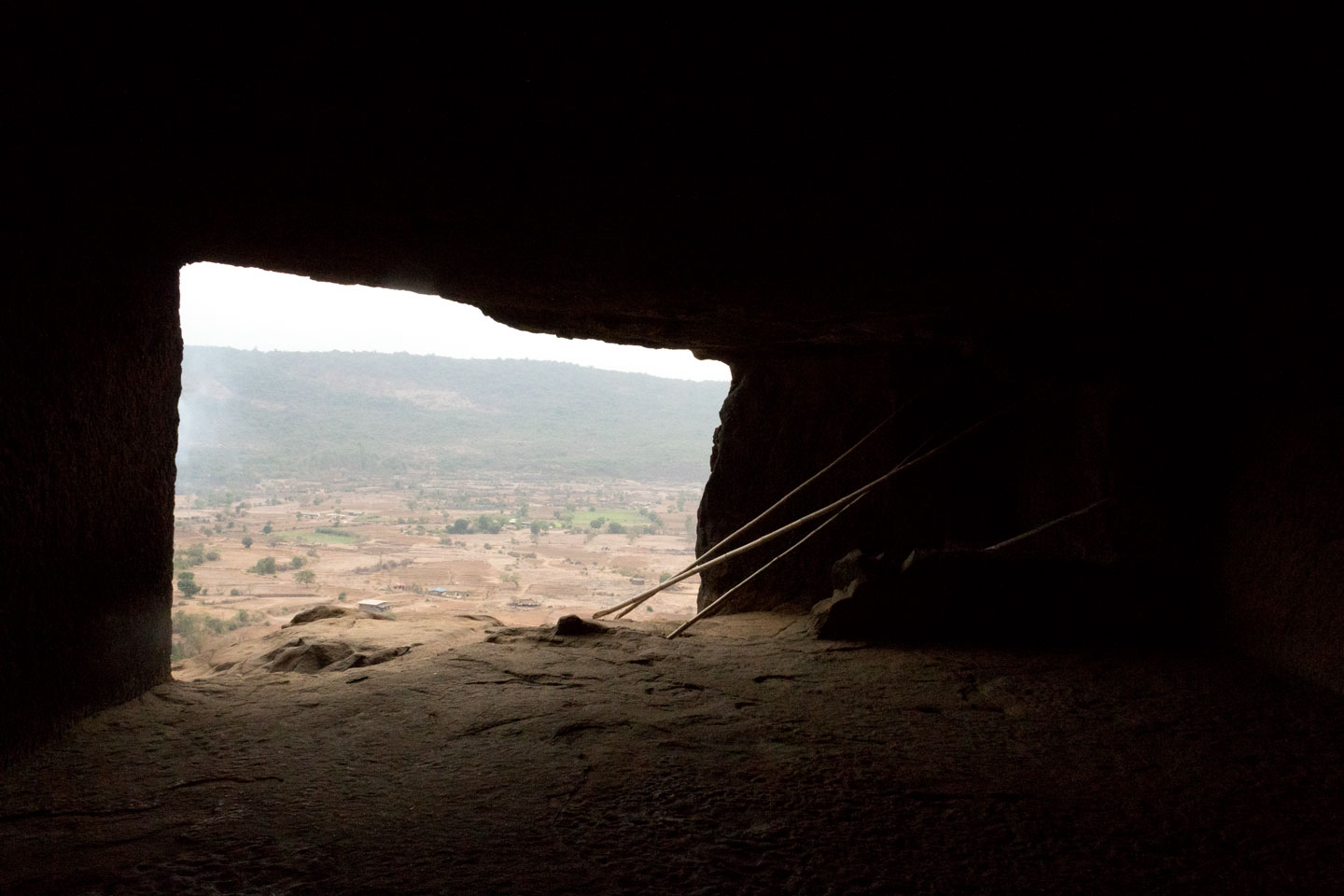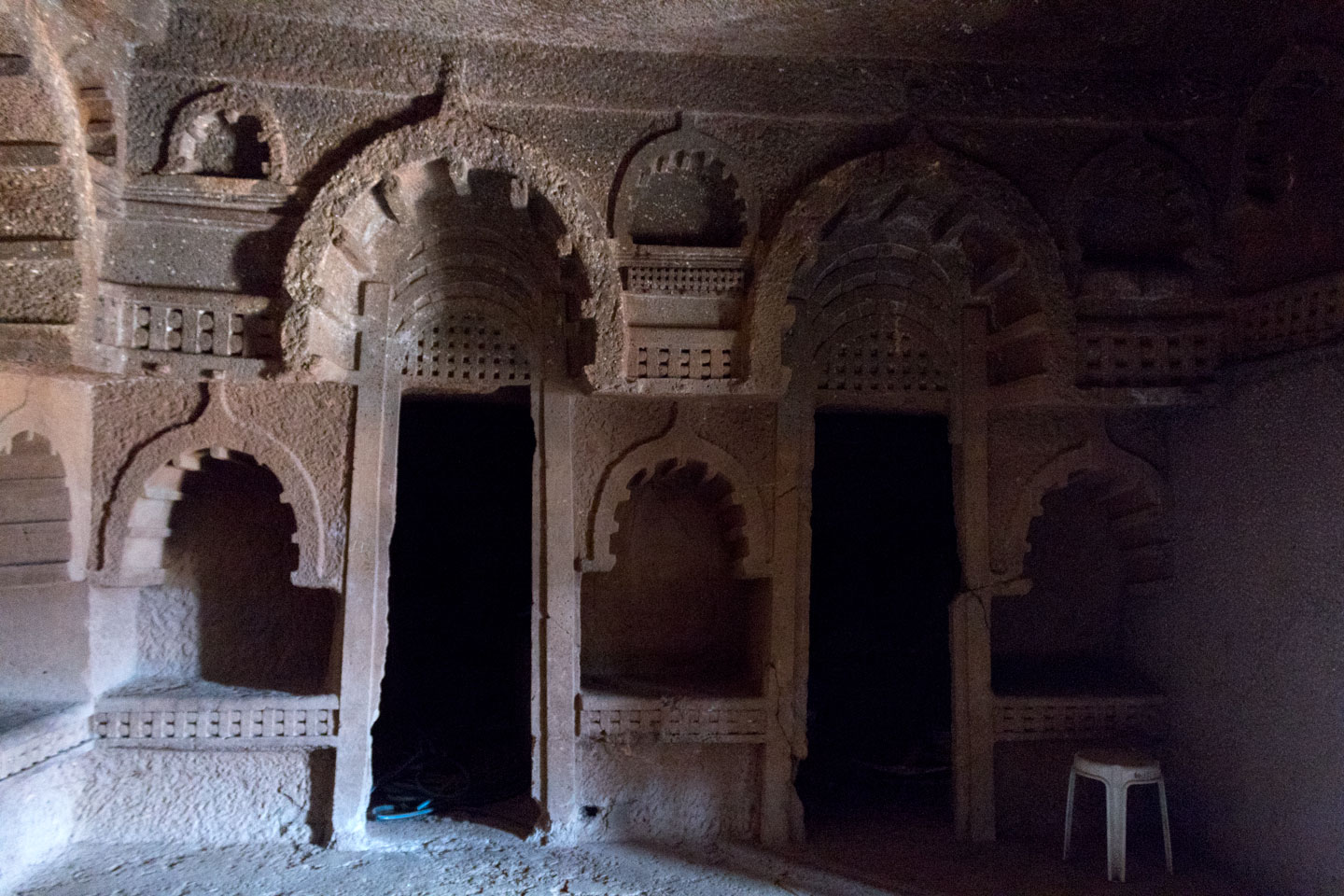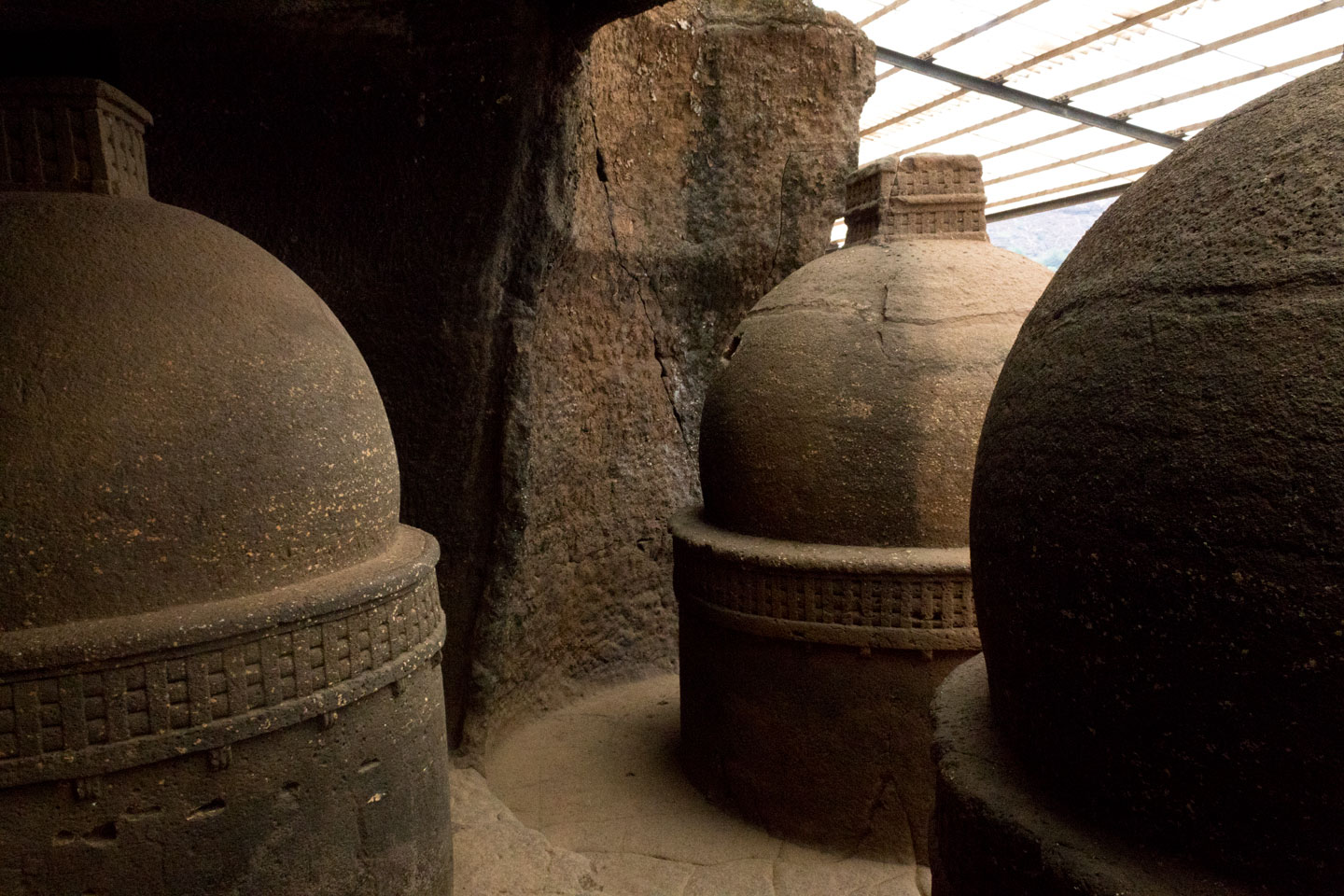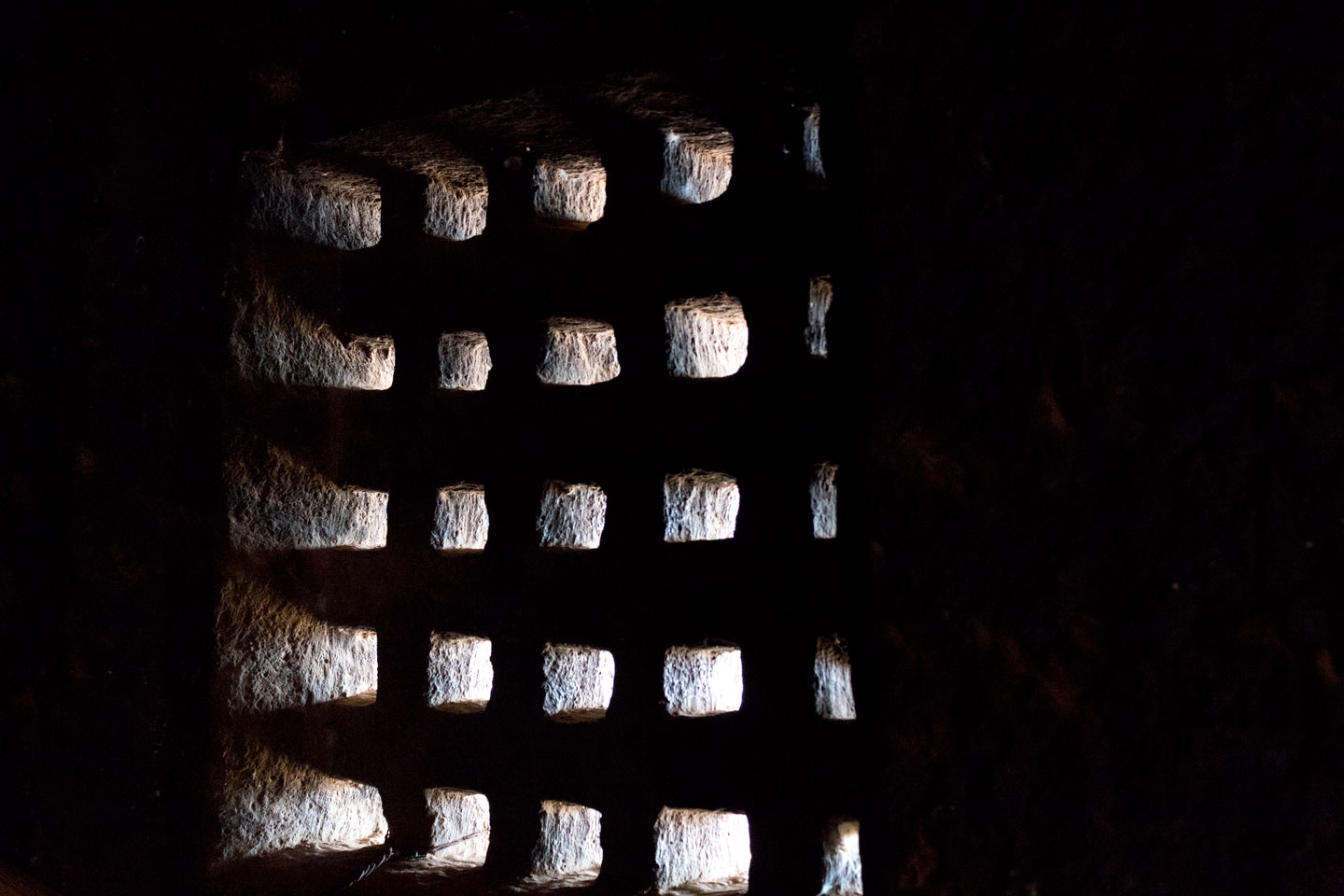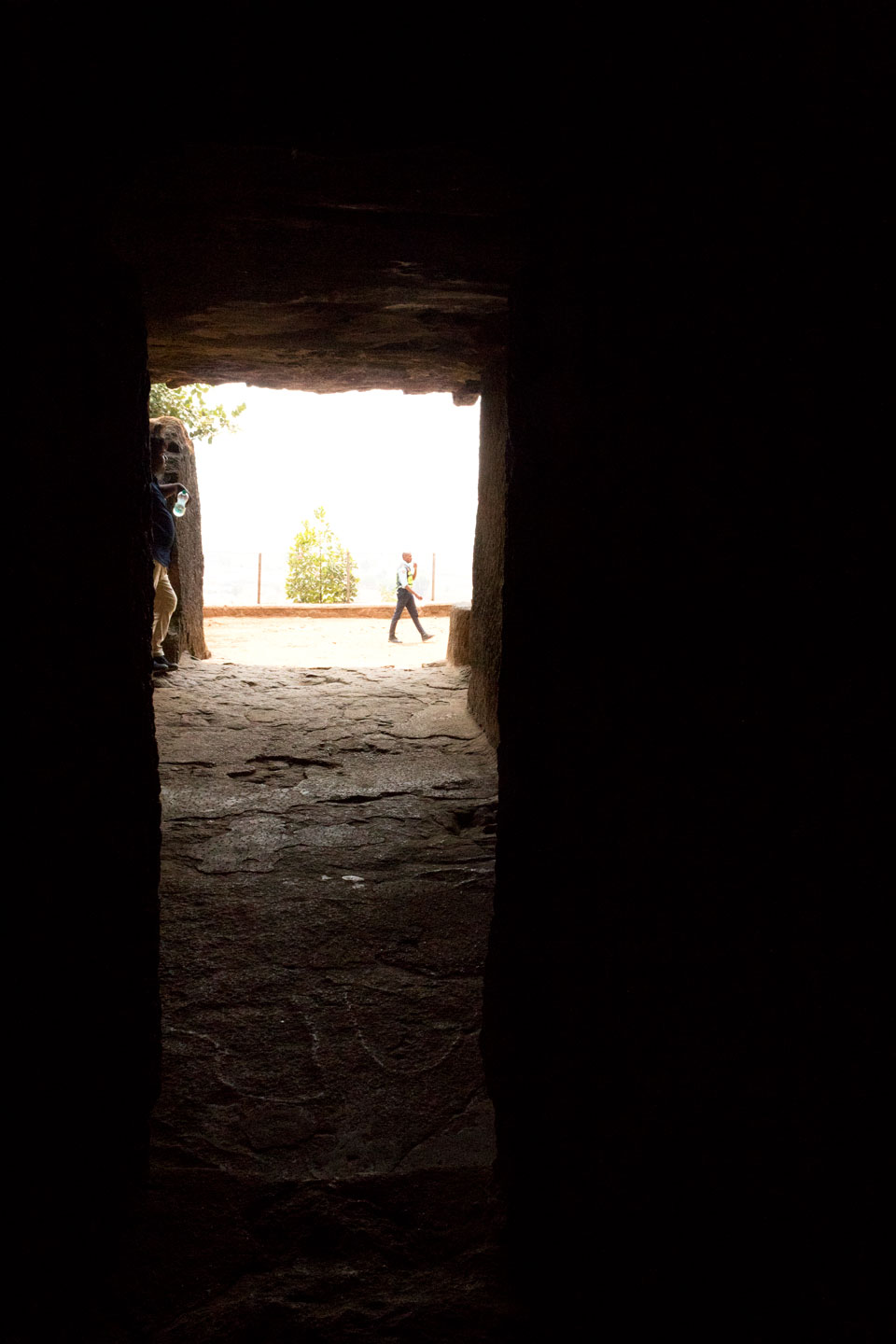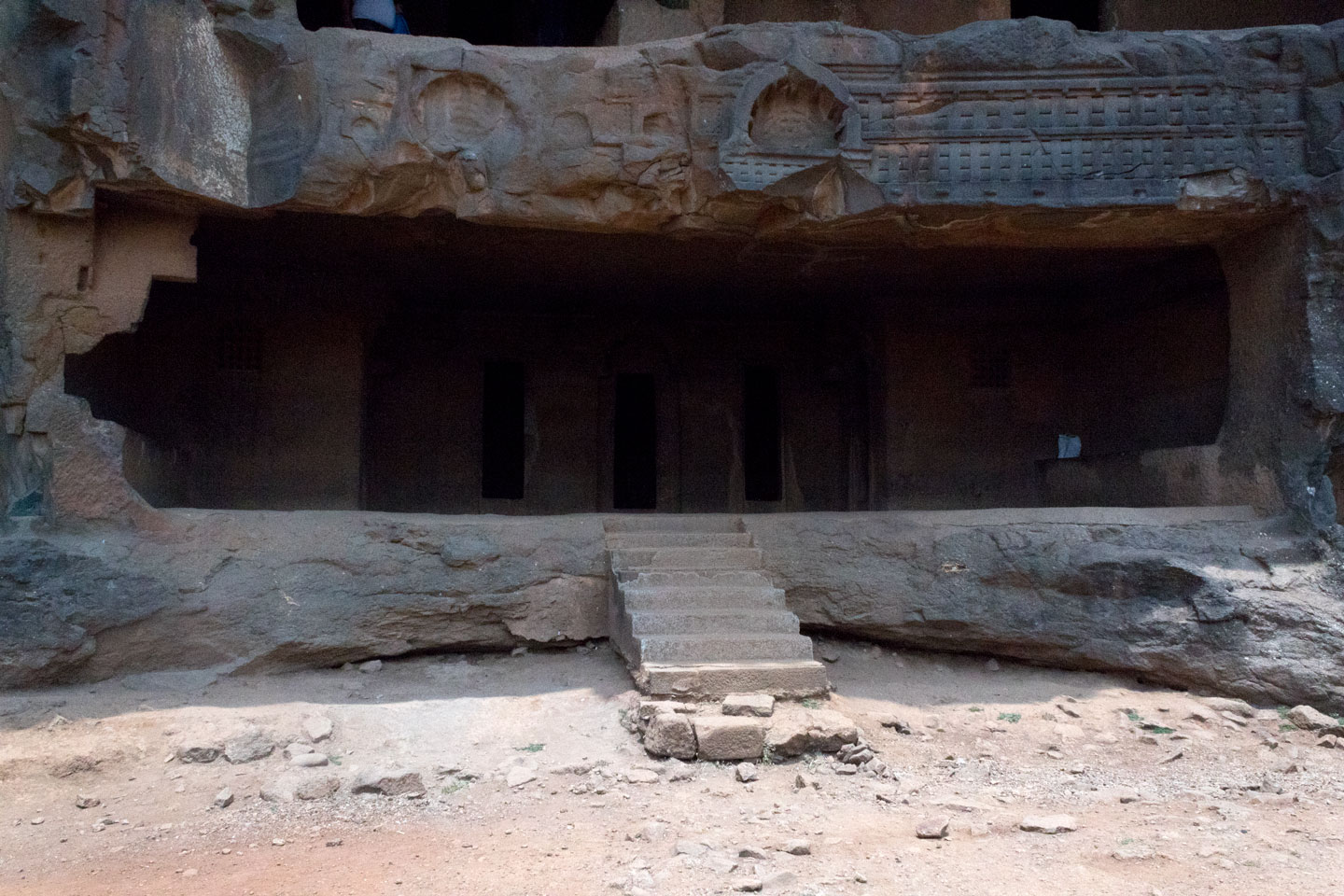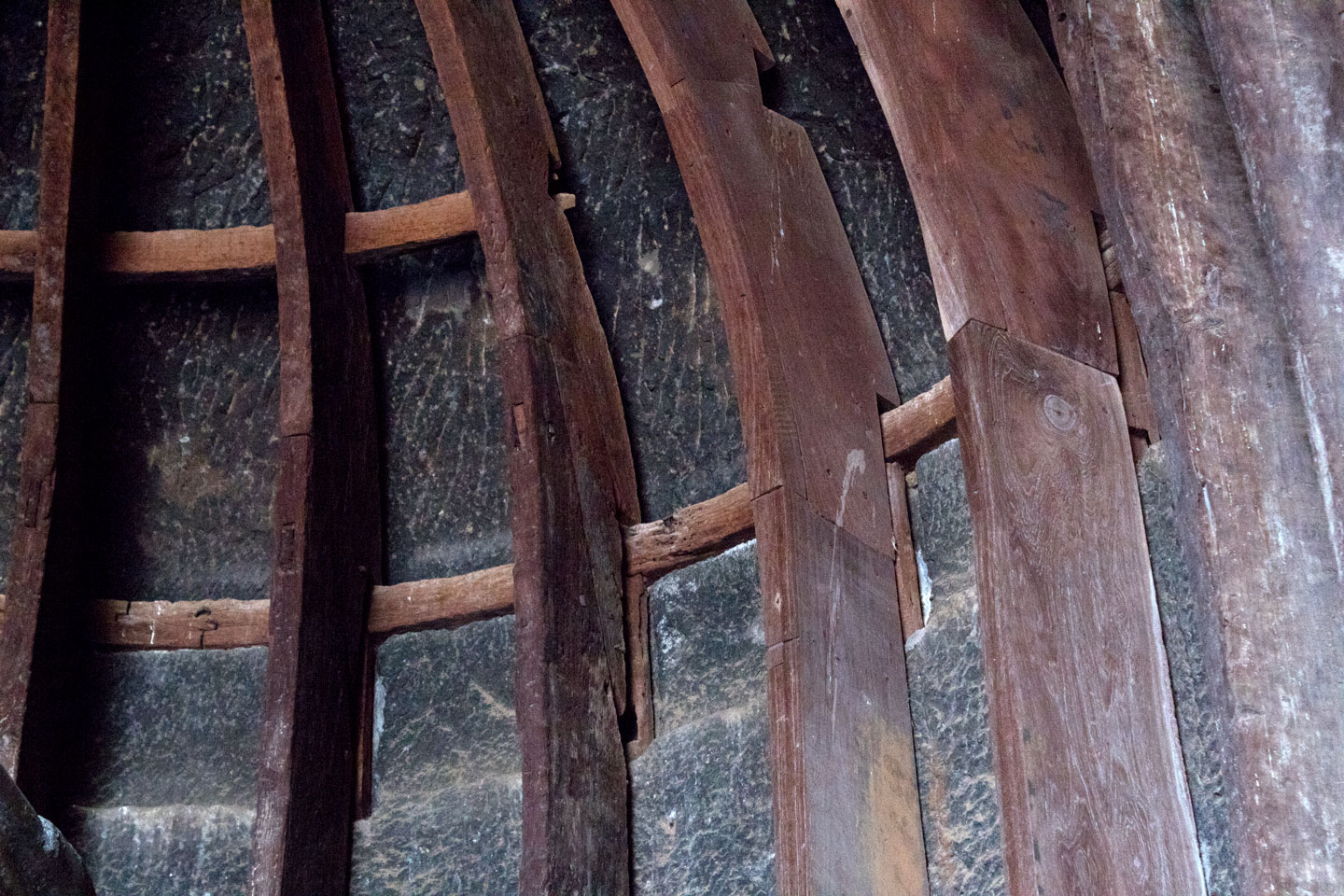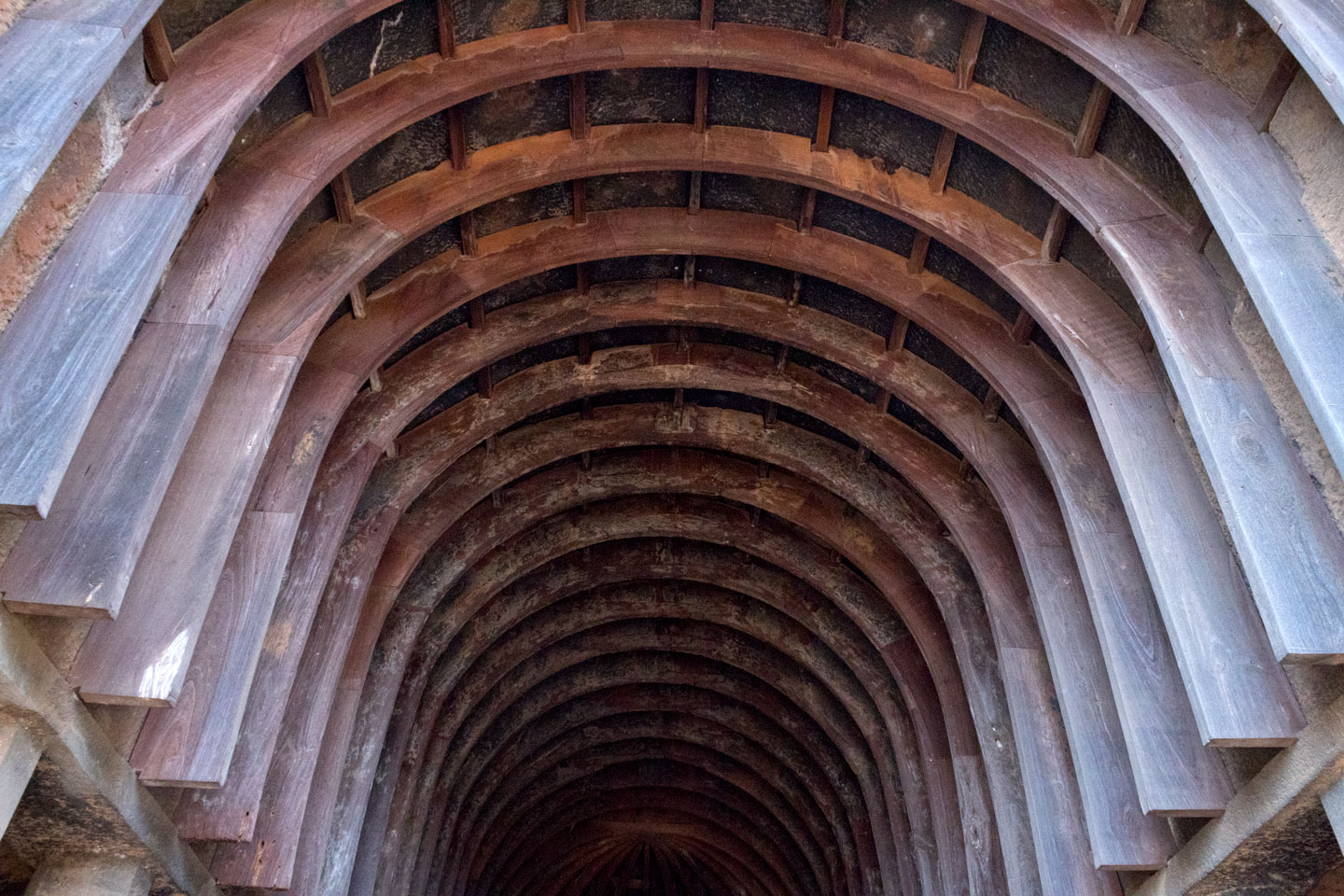 [Draft/page under construction]
Bhaje caves: quick facts
| | |
| --- | --- |
| Location (modern) | Sahayadri range of the Western Ghats, Nr. Lonavala, Pune district, Maharashtra State |
| Location (ancient) | Aparanta |
| Period | 3rd cent. BCE–3rd cent. CE |
| Kingdom/dynasty | Kshatrapa, Satavahana, etc. |
| No. of caves | 22 |
| Religious affiliation | Buddhism |
The site. The archaeological site of Bhaje has about 22 caves located in the Sahayadri range near Lonavla, Pune district, Maharashtra. The site developed through 2nd century BCE to 4th century CE during the Satavahanas and Kshatrapas. Most of the developments took place during Period I of rock-cut architecture. The sites has all types of architecture including worship halls (caityagrihas), dormitories (viharas), and cisterns (podhis). There are 14 stupas at the site.
Architecture. The site was related closely with the rock-cut sites at Karle and Nashik. One of the caityagrihas has preserved the ancient wood work in the ceiling. Most important Cave 12, which is a caityagriha. It has a vaulted ceiling and apsidal plan on the floor level. The doorway is shaped in the horseshoe pattern. It is elaborately decorated with intricate carvings.
Sculpture. Cave 19 is noted for the most naturalistic sculptures carved on the doorway. It depicts the Sun riding a chariot. Indra too is seen riding his elephant. The composition is set against clouds. The site has sculptures belonging to the later period when the images of the Buddha was carved. There are depictions of women playing musical instruments.
Epigraphy. The site has 11 inscriptions, which are in Prakrit and Sanskrit. Eight inscriptions are found in the edifices. One is carved in the cistern. Two are found on the wooden beams.
Three stupas have inscriptions bearing the names of three monks: Ampinika, Dhammagiri and Sanghdina.
— Snehal Tambulwadikar-Khedkar, art historian. Photographs: Dr. R. K. Singh.