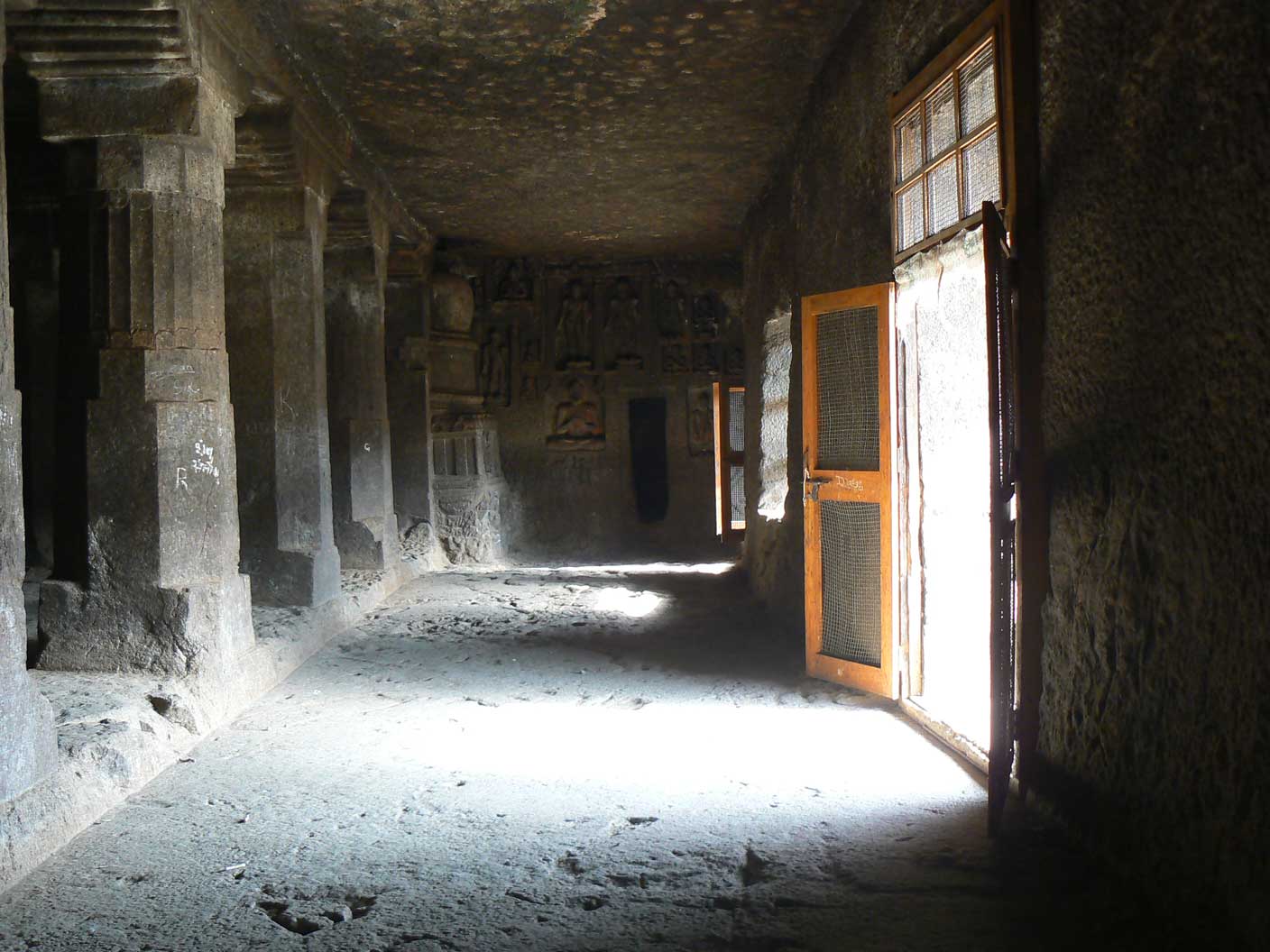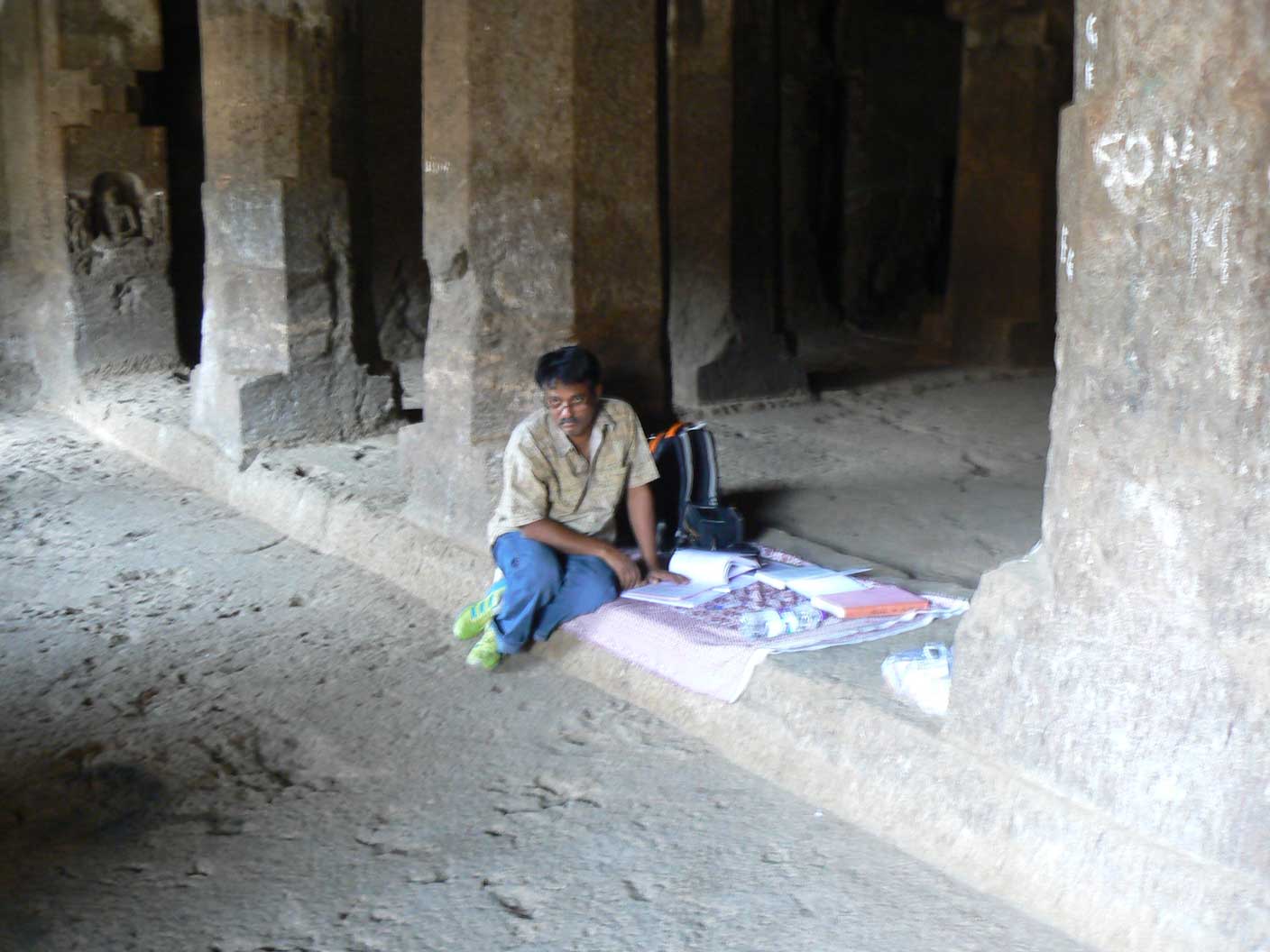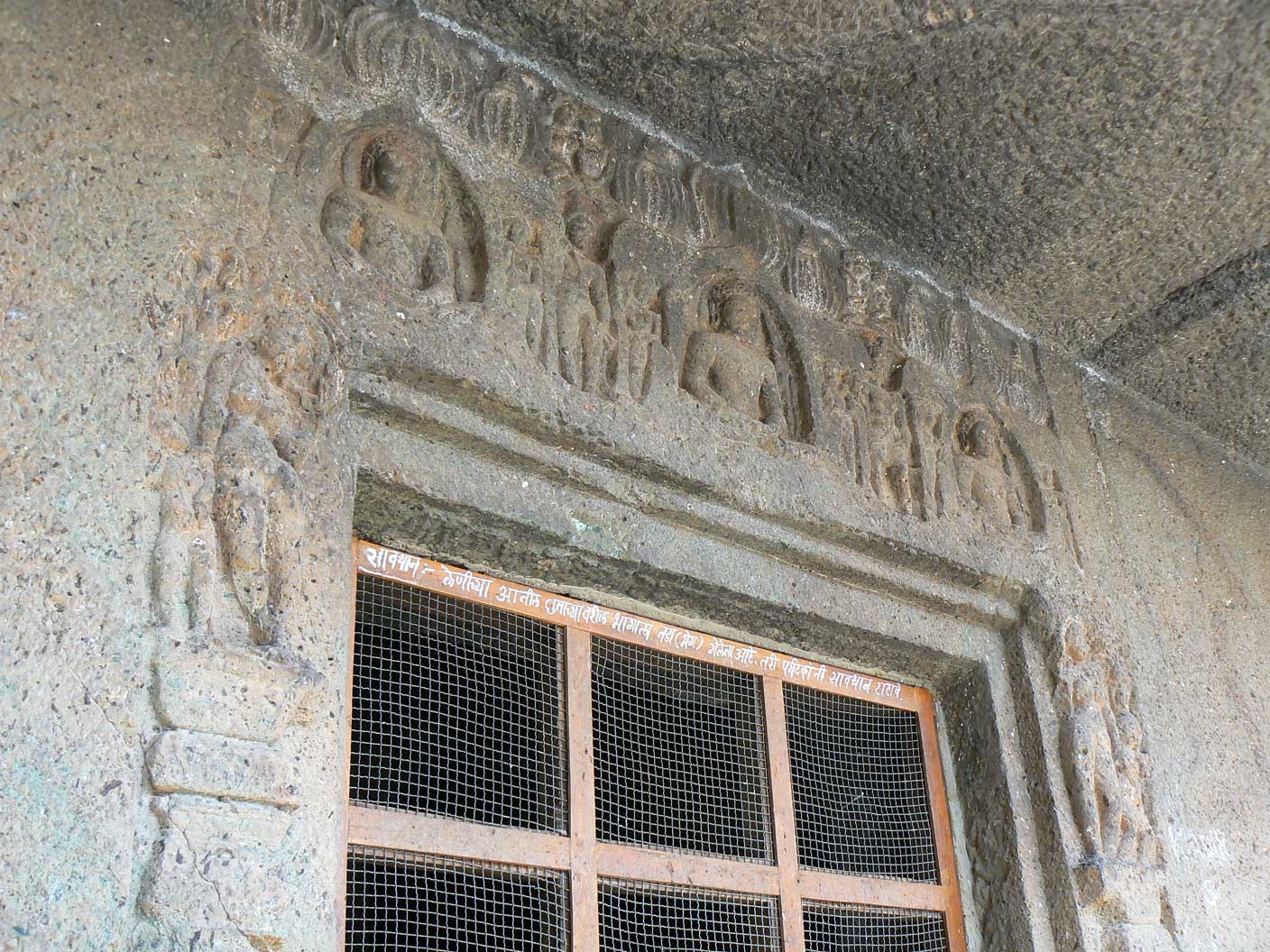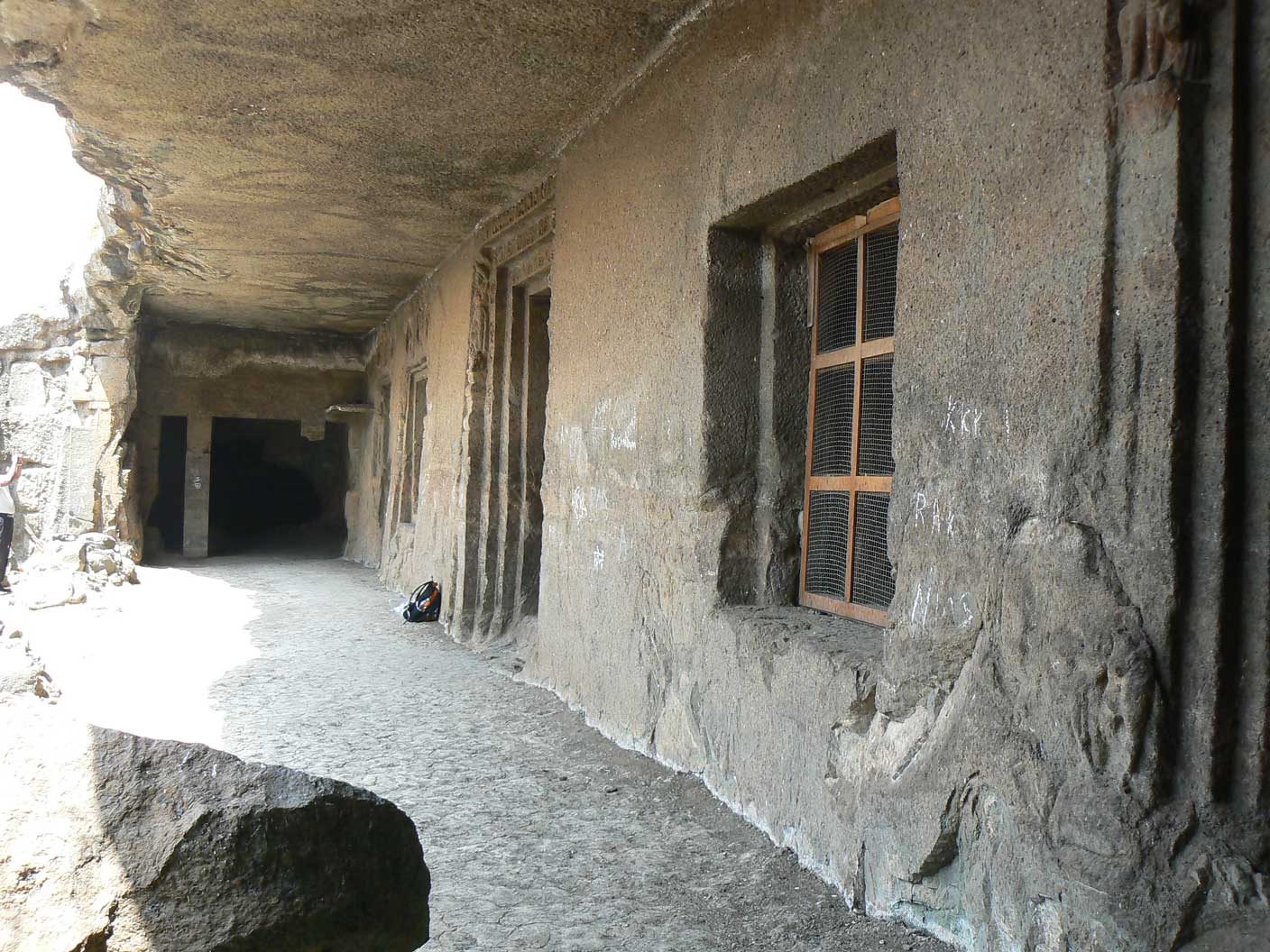 [Draft/page under construction]
Ghatotkacha caves: quick facts
| | |
| --- | --- |
| Location (modern) | Gautala range of the Western Ghats, Aurangabad district, Maharashtra State |
| Location (ancient) | Rishika or Asika |
| Period | late 5th c. CE. |
| Kingdom/dynasty | Western Vakataka |
| No. of caves | 2 |
| Religious affiliation | Buddhism |
Introduction: Ghatotkacha is a modern name given to the monument. The ancient name of the site is unknown. The site is approached by the nearest village Janjala. It is nearly 50 km from the Ajanta caves by car. However, in the ancient times, it was hardly 15 km from Ajanta on foot.
The site: It is nearby a waterfall amid a picturesque surrounding, especially during the rains. There are two rock-cut edifices. One is a large temple. The other is a small edifice. The site was being developed by Varahadeva, the prime minister of the Vakataka King Harishena. The main cave, the large temple, was being developed at the same time when the later phase of Ajanta was being developed.
Architecture: The layout of the temple is similar to many Ajanta cave temples. It's development is intrinsically related to the development of many Ajanta caves, particularly Ajanta Cave 16. There is a front-court. Recently, a separate chapel for Nagendra and Yaksa-gods have come to light. On either side of the porch, there are pillared pavilions with inner cells. The hall of the temple is accessed by three doors. The hall has an impressive colonnade of many pillars. At the end of the hall is the inner shrine intermediated by the shrine antechamber.
Sculpture: The main sculptural depiction is inside the sanctum sanctorum. It shows Sakyamuni flanked by the Bodhisattvas. On the right side of the front aisle, there is a caitya/stupa, which has been carved in relief. The doorways too are filled up with many ornamental figures.
Epigraphy: There is a donative inscription in the porch that informs us that the monument was patronized by Varahadeva who also patronized the Ajanta Cave 16.
Map
Module curator and photographs: Dr. Rajesh Kumar Singh.