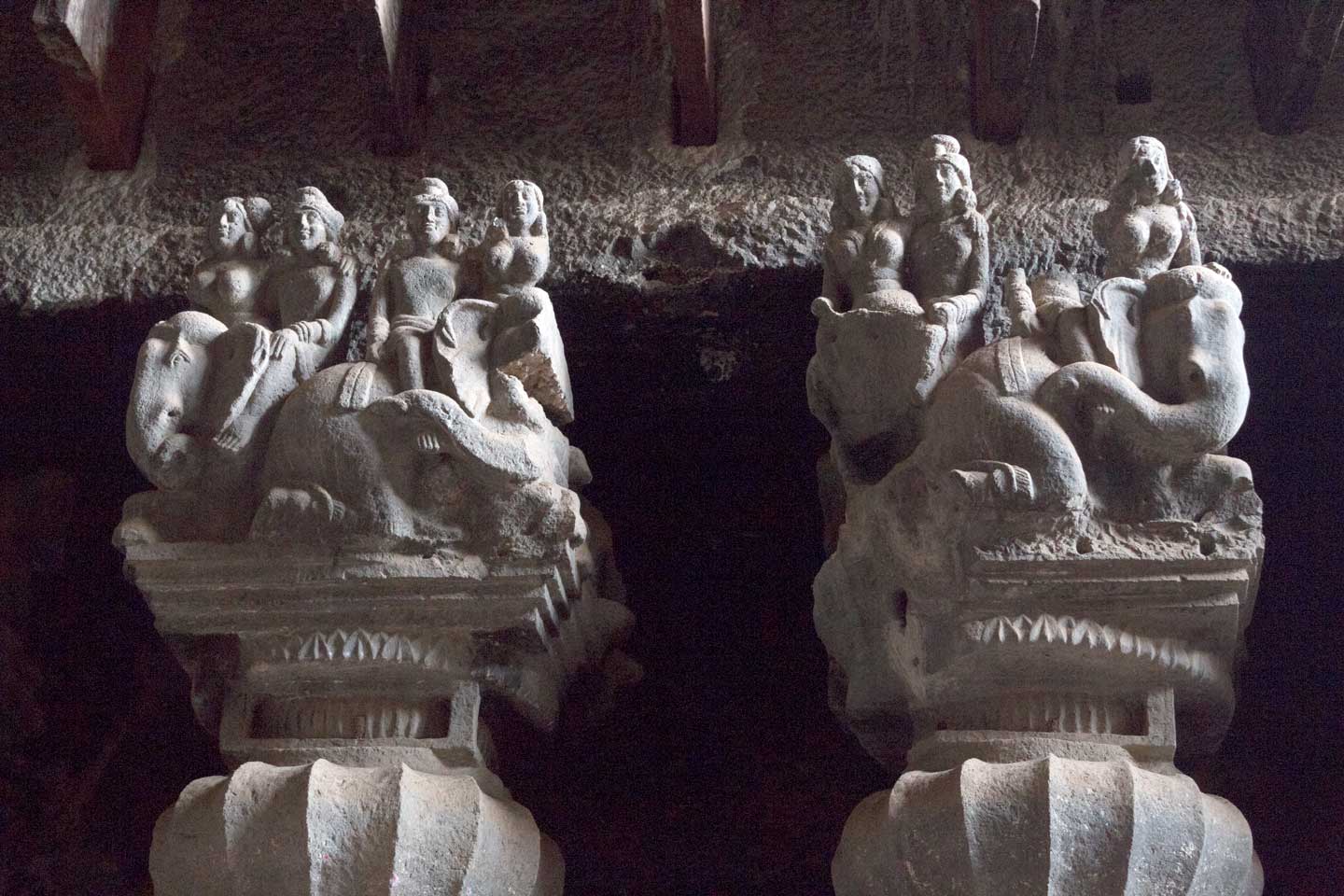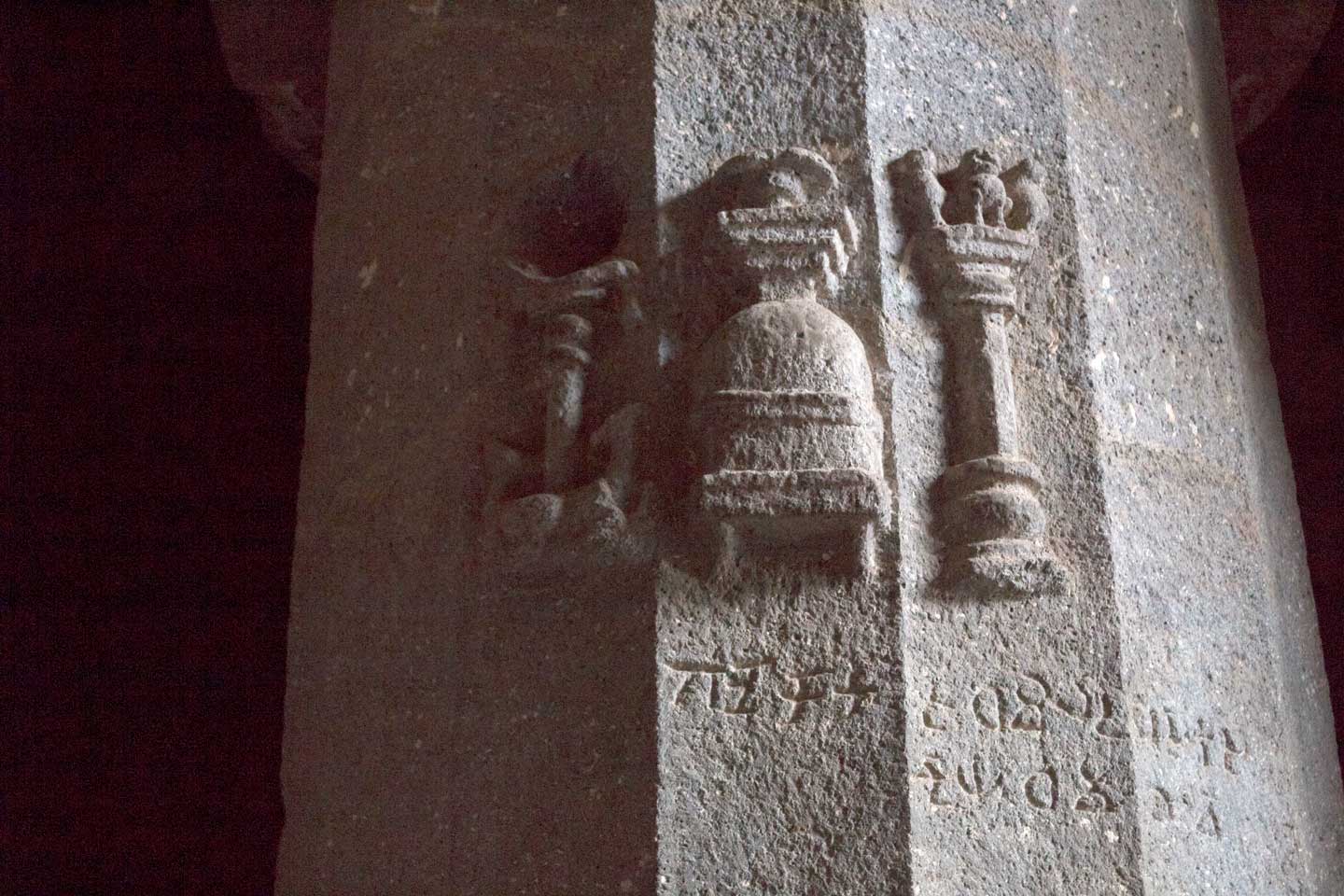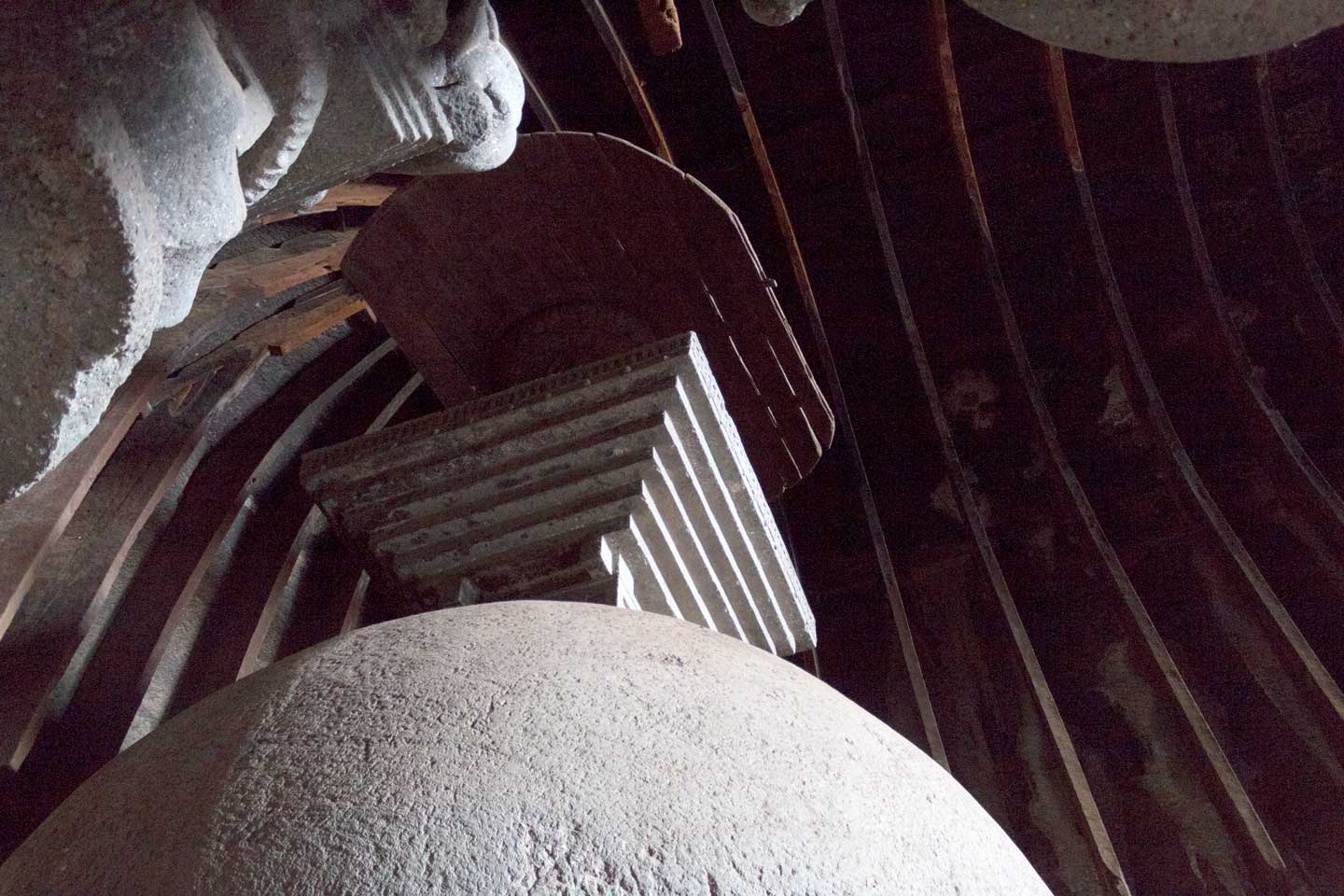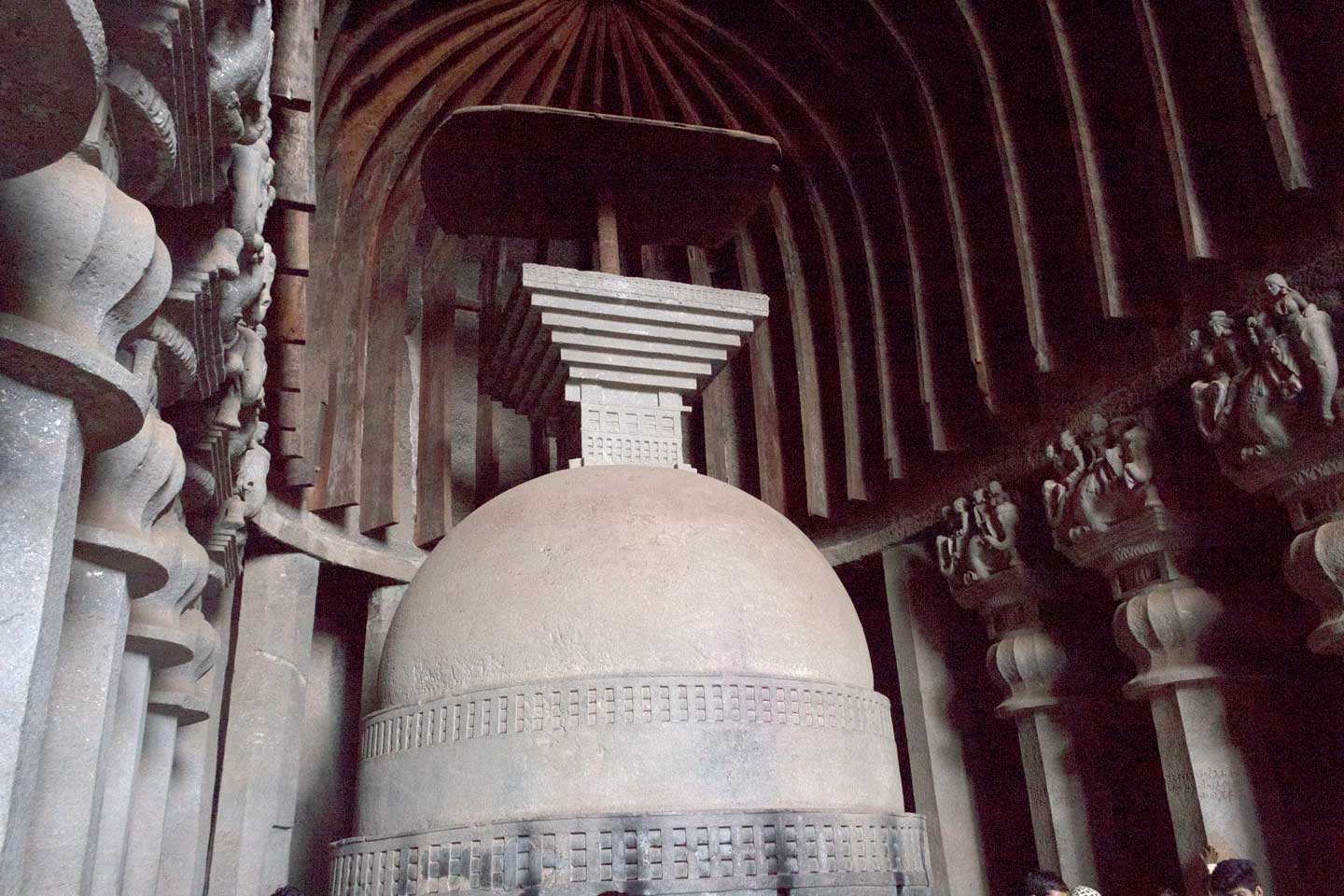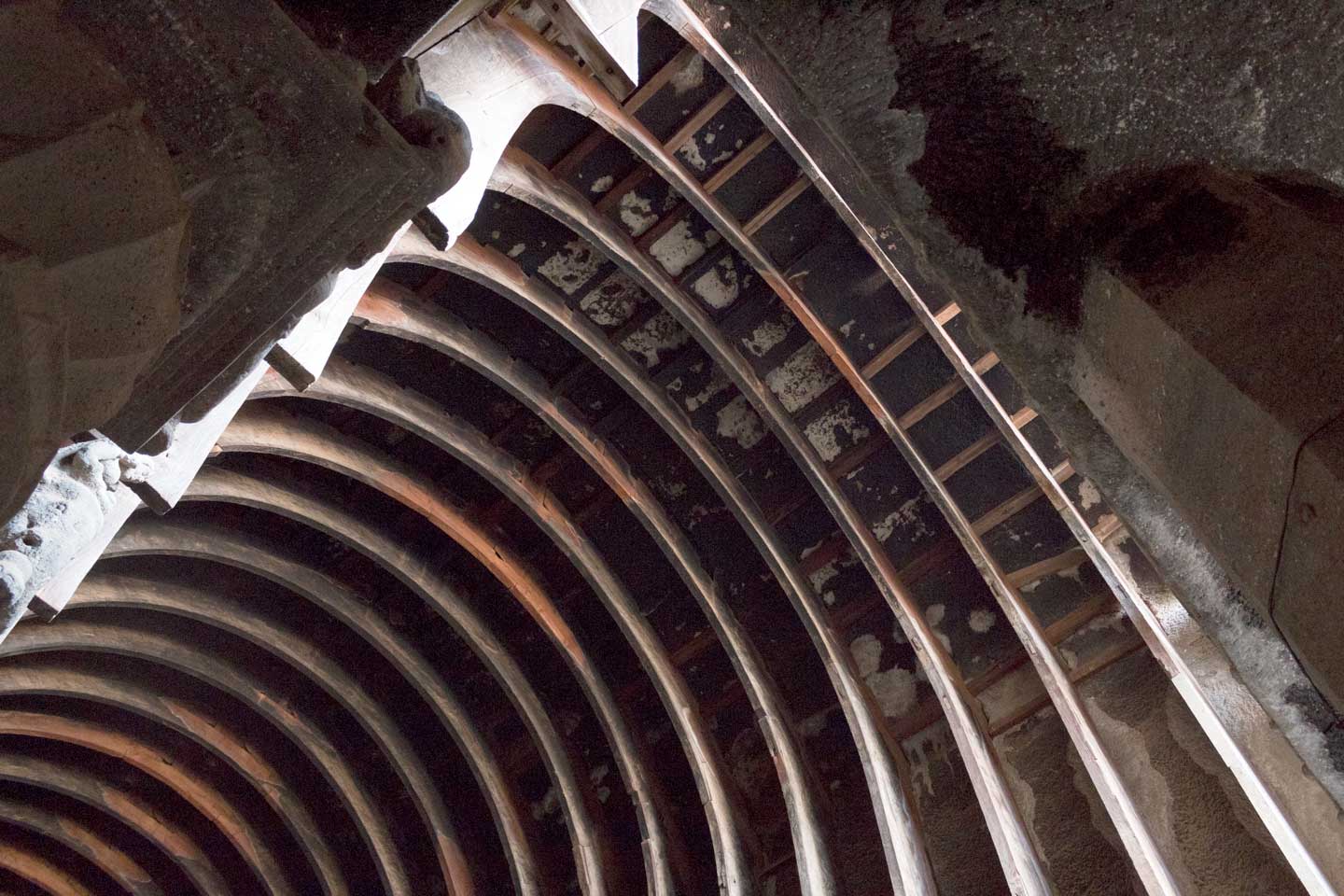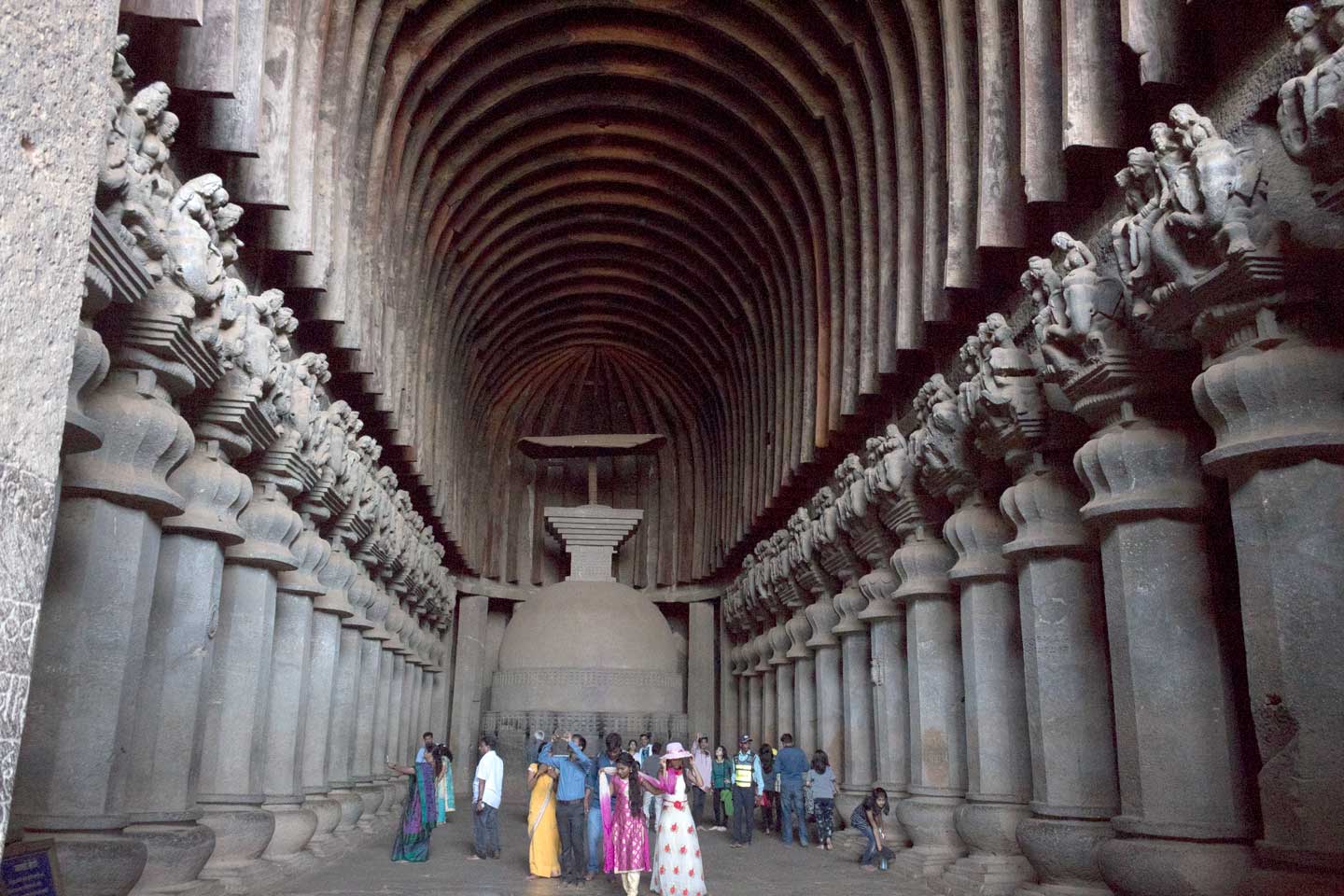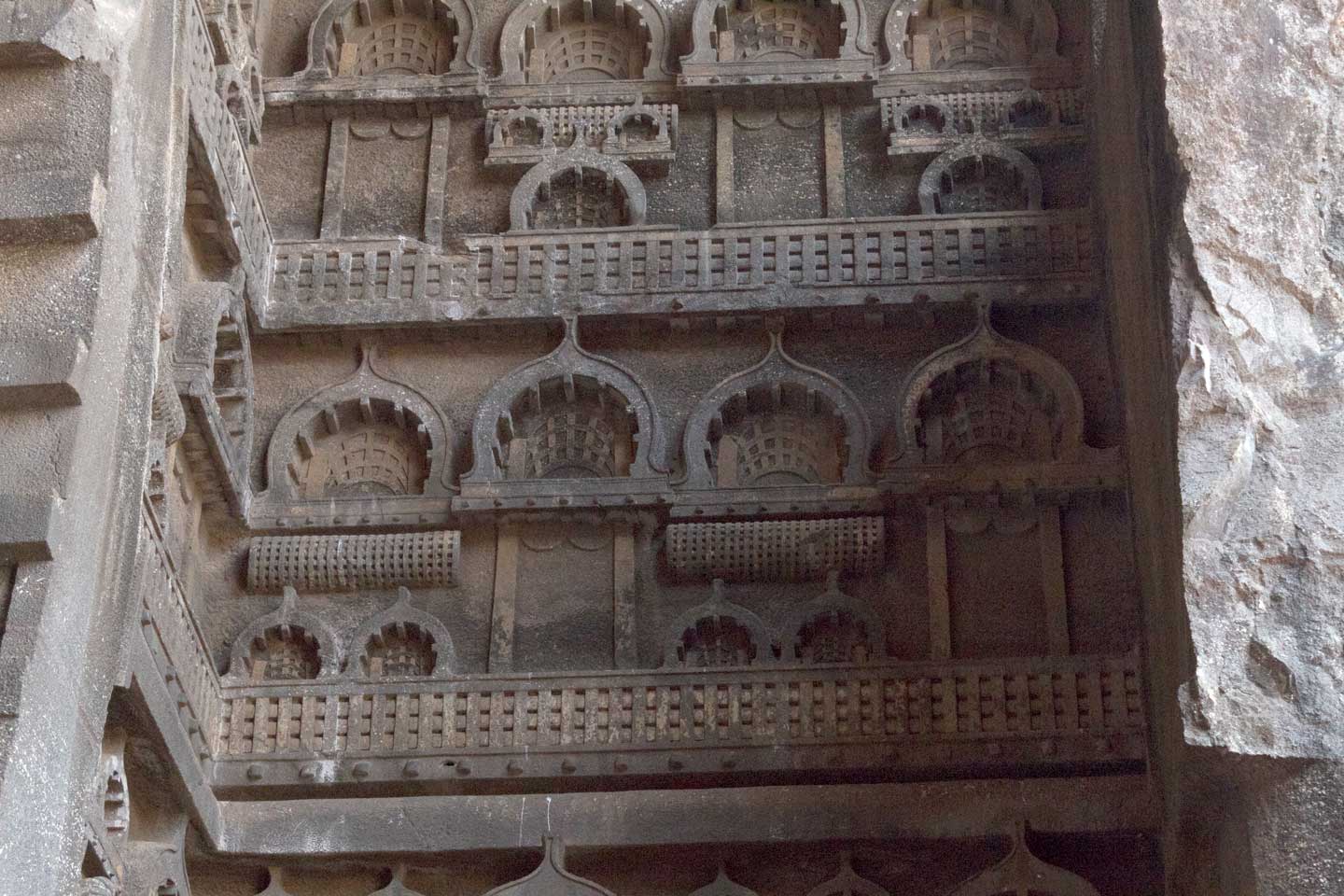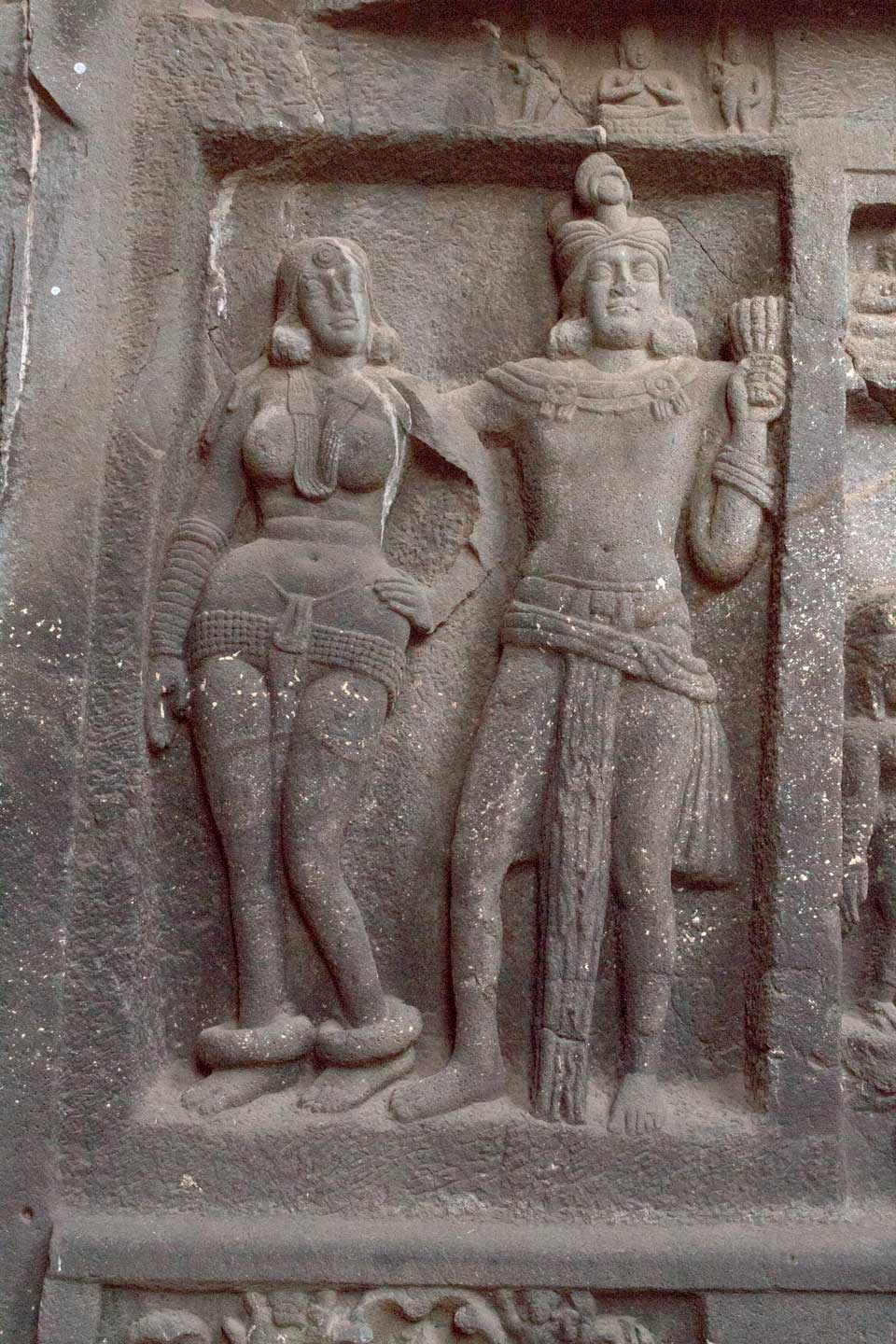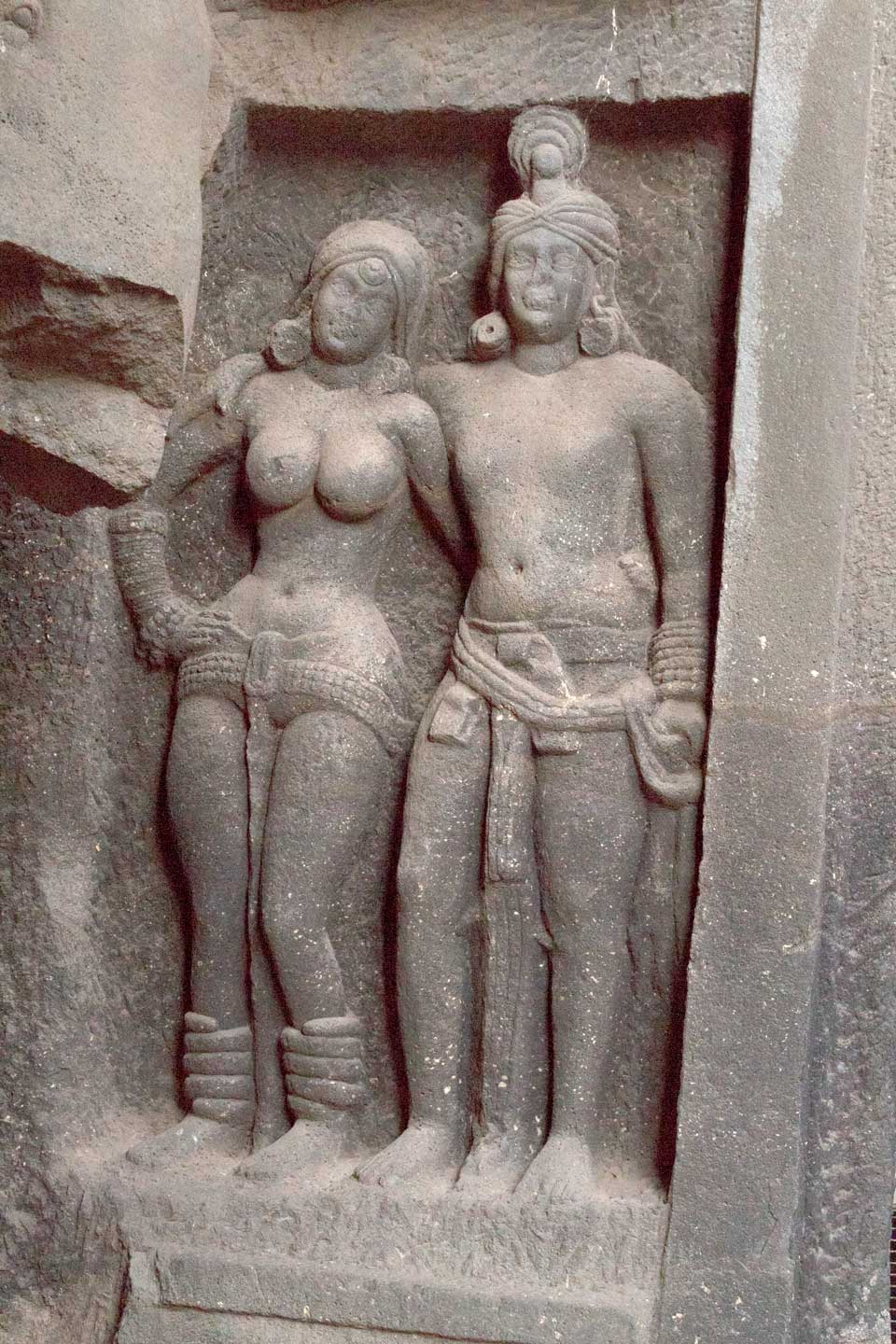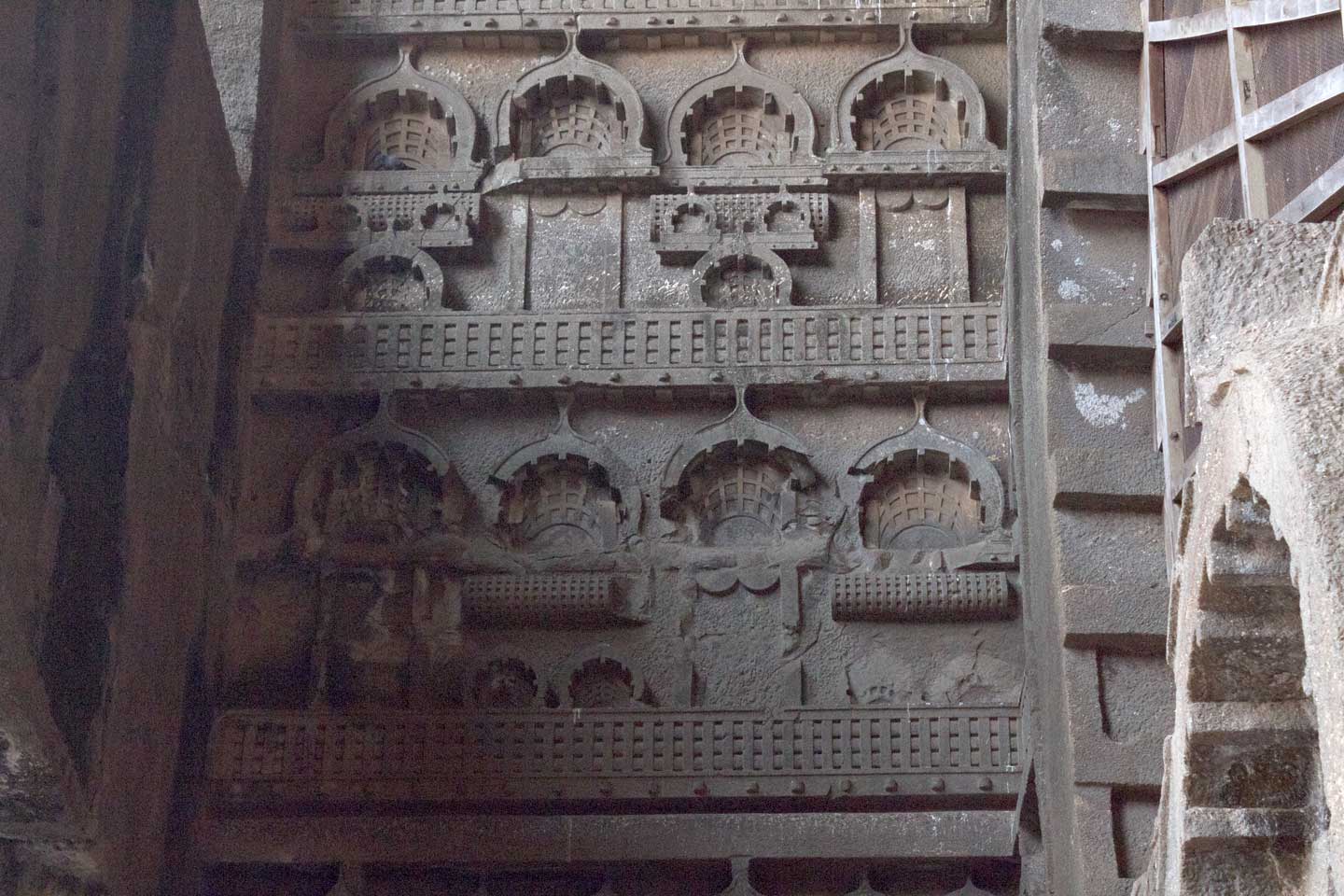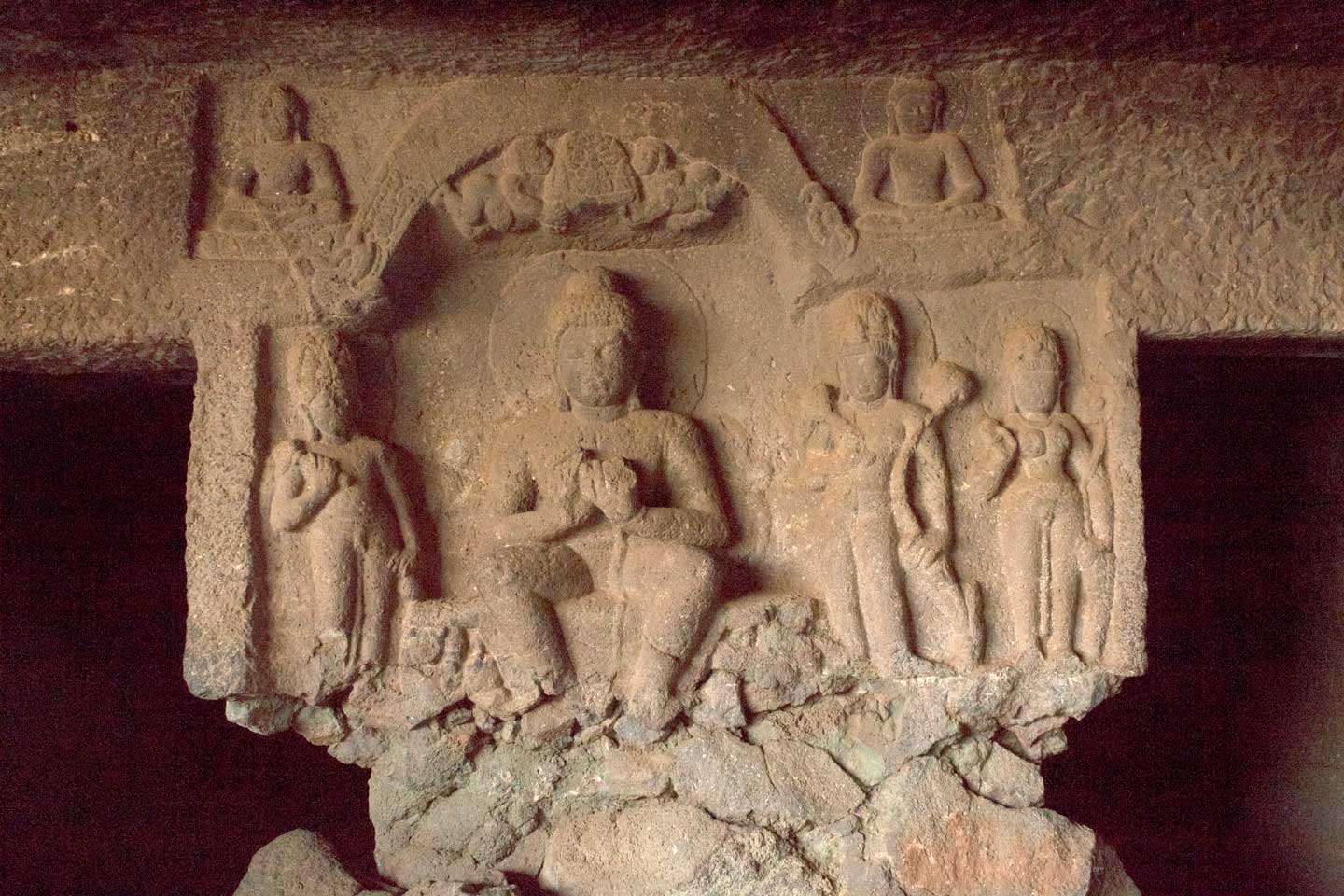 [Draft/page under construction]
Karle caves: quick facts
| | |
| --- | --- |
| Location (modern) | Sahyadri range, Nr. Lonavala, Raigad district, Maharashtra State |
| Location (ancient) | Aparanta |
| Period | Ca. 1st cent. BCE.-2nd cent. CE. |
| Kingdom/dynasty | Kshatrapa, and Satavahana |
| No. of caves | 16 |
| Religious affiliation | Buddhism |
The Karle caves are protected by the Archeological Survey of India.
The caves are located in the Sahyadri mountain ranges in the Raigad District of western Maharashtra. Karle is a group of 16 caves, all belonging to Buddhism and includes Caityas and Viharas.
The site.
The site is dated to be built around the 1st century BCE approxiamately under the Kshatrapas, and was continued up to the 2nd Century CE, during the Satvahana period. The site is known to be one of the earliest of Buddhist structures from pre-Christian times and belongs to largely to the Mahayana period of Buddhism.
The site located in the picturesque landscape of the Lonavla hill station, and is also in the proximity of a popular temple of goddess Ekvira, which attracts significant footfalls during religious festivals.
Architecture.
Karle caves contain one of the largest known caitya halls, in the western rock-cut structures, and flaunts monumental sculptures of its patrons and donors. The ground plans are apsidal, with long columns and elaborate vestibules. The Caitya still contains remnants of the wooden embellishments, like a superstructure over the Stupa, and the beams on the ceiling.
Sculpture.
Kalra caves were built in the Mahayana period of Buddhism and thus have a few Buddha images. But the site has the beginning of monumental reliefs of the donor couples, done with appropriate detail and naturalism. The doorway of the Caitya are elaborately carved. The caves also have sculptures of Gandharvas and couples on various animals adoring the pillar capitals.
Epigraphy.
There are total 22 inscriptions found at the site of Karle that were left behind by its donors, and the patron dynasties. The early inscriptions are in Brahmi and Prakrit while the later ones are in Sanskrit. The inscriptions are carved over walls, pillars and give an insight to the number of donors, and to its importance as a centre of Buddhist trade and religion.
Module curator: Snehal Tambulwadikar-Khedkar. Photographs: Dr. Rajesh Kumar Singh.