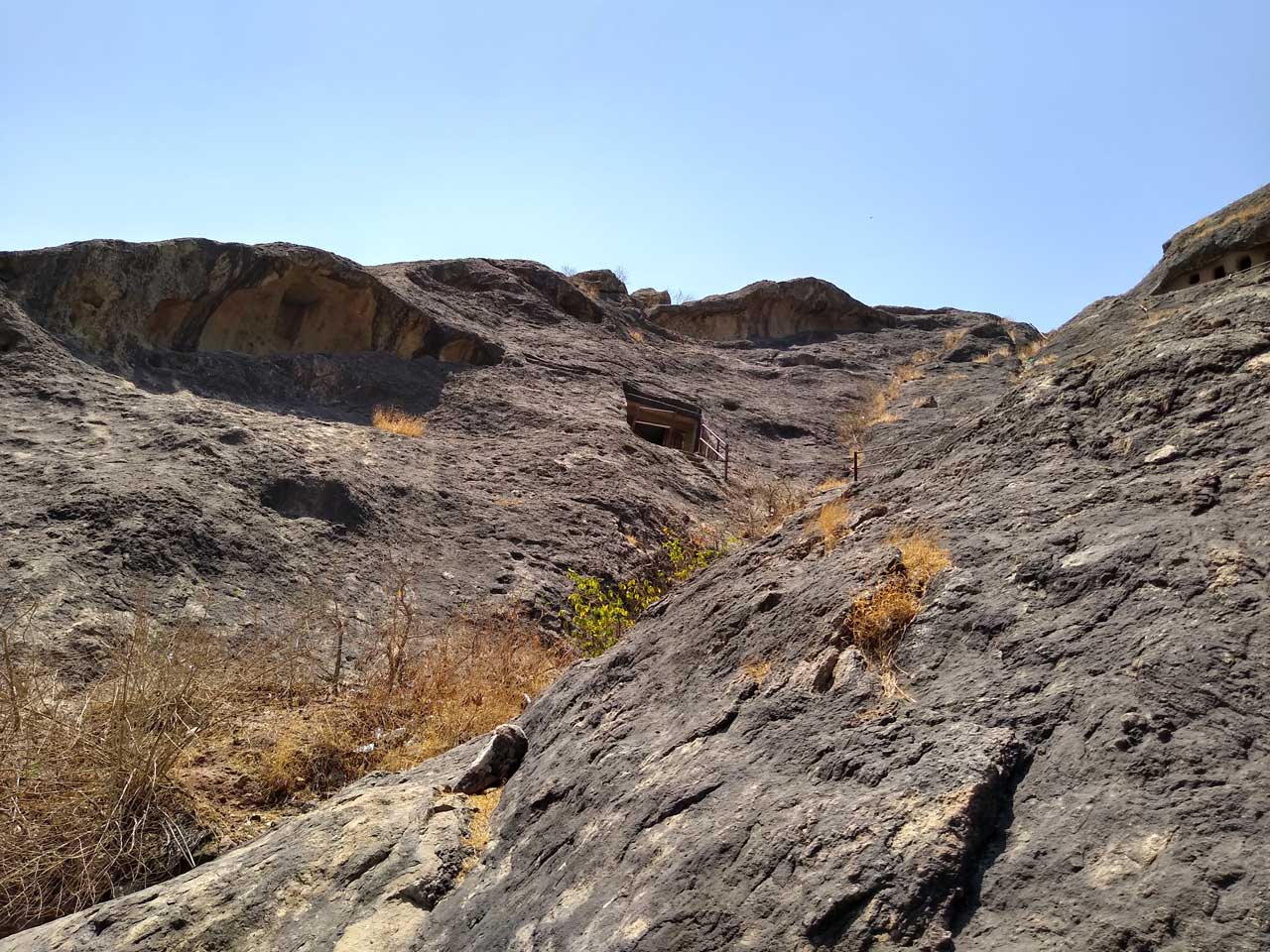 IMG_20190408_135223637_HDR
IMG_20190408_134830761_HDR
IMG_20190408_134540198_HDR
IMG_20190408_133958601_HDR
IMG_20190408_133728026_HDR
[Draft/page under construction]
There are nearly ten rock-cut edifices on the hill of Kadiya Dungar in the Bharuch district of Gujarat. The site has escaped the attention of the mainstream research practice in archaeology and art history.
The site calls for a proper study and documentation no matter how devoid it appears to be of the marvels of art and architecture as seen, for example, at the more popular sites of Ajanta, Ellora, Kanheri, Elephanta, and so on.
Module curator and photographs: Dr. Rajesh Kumar Singh.