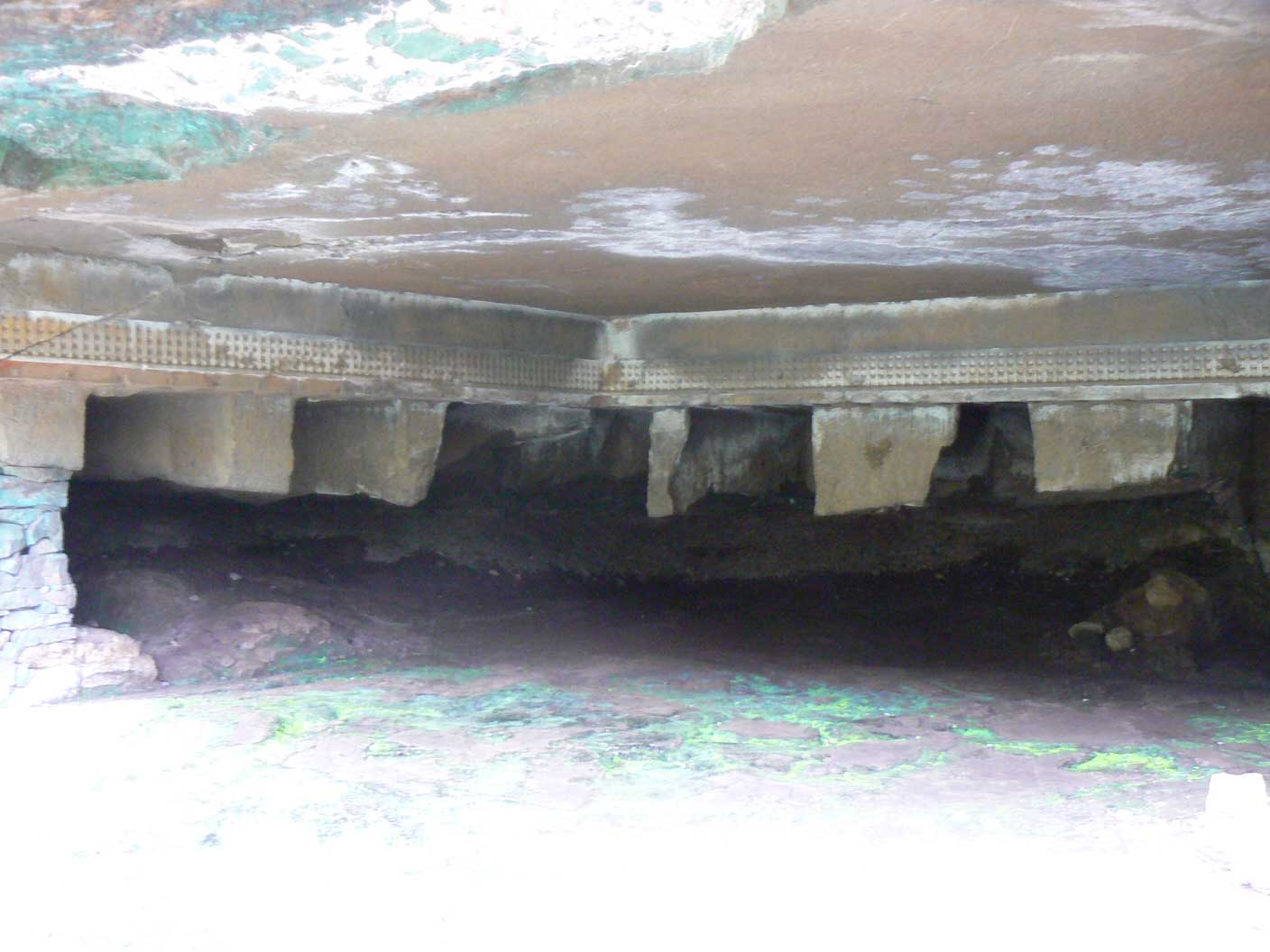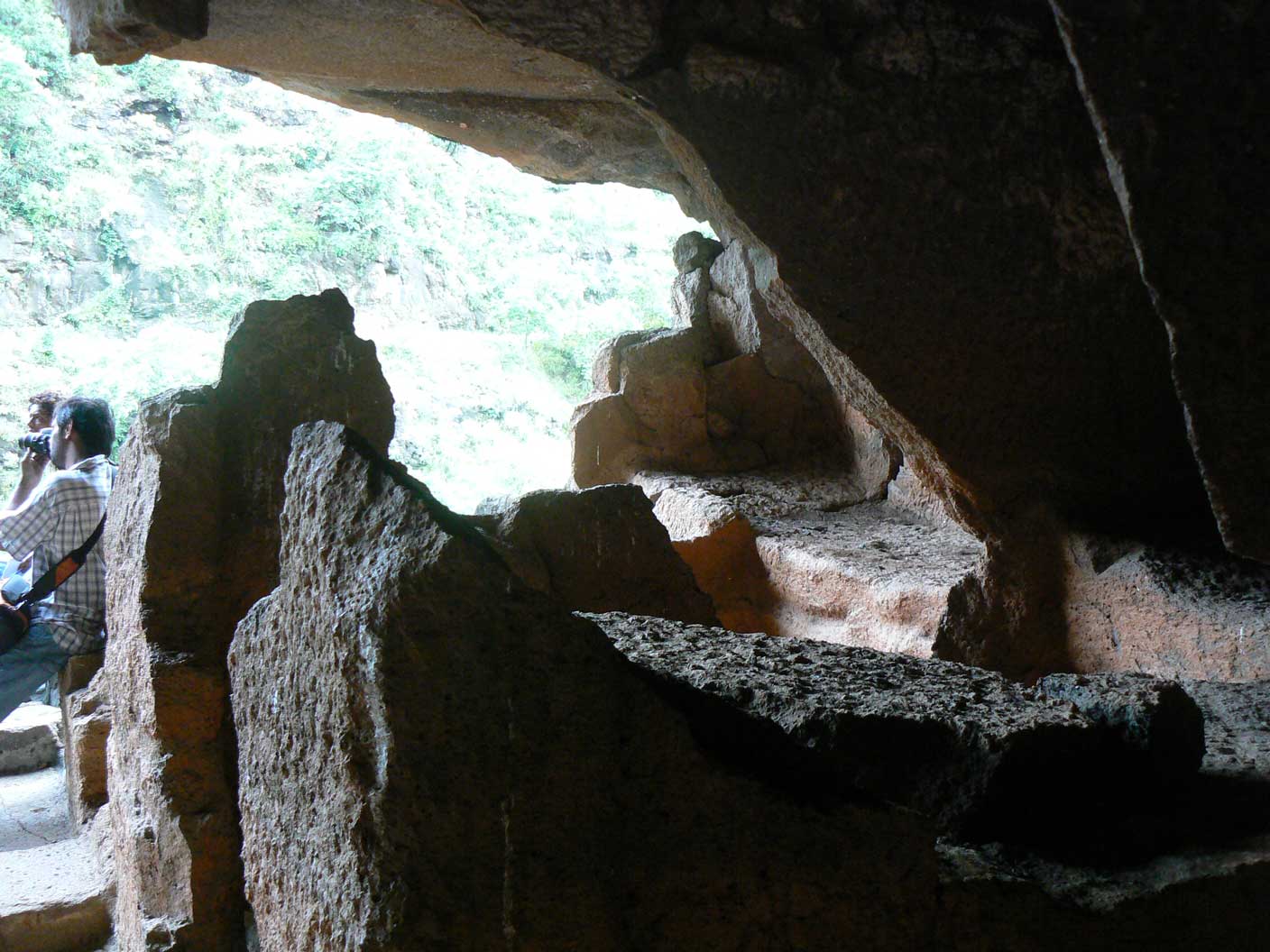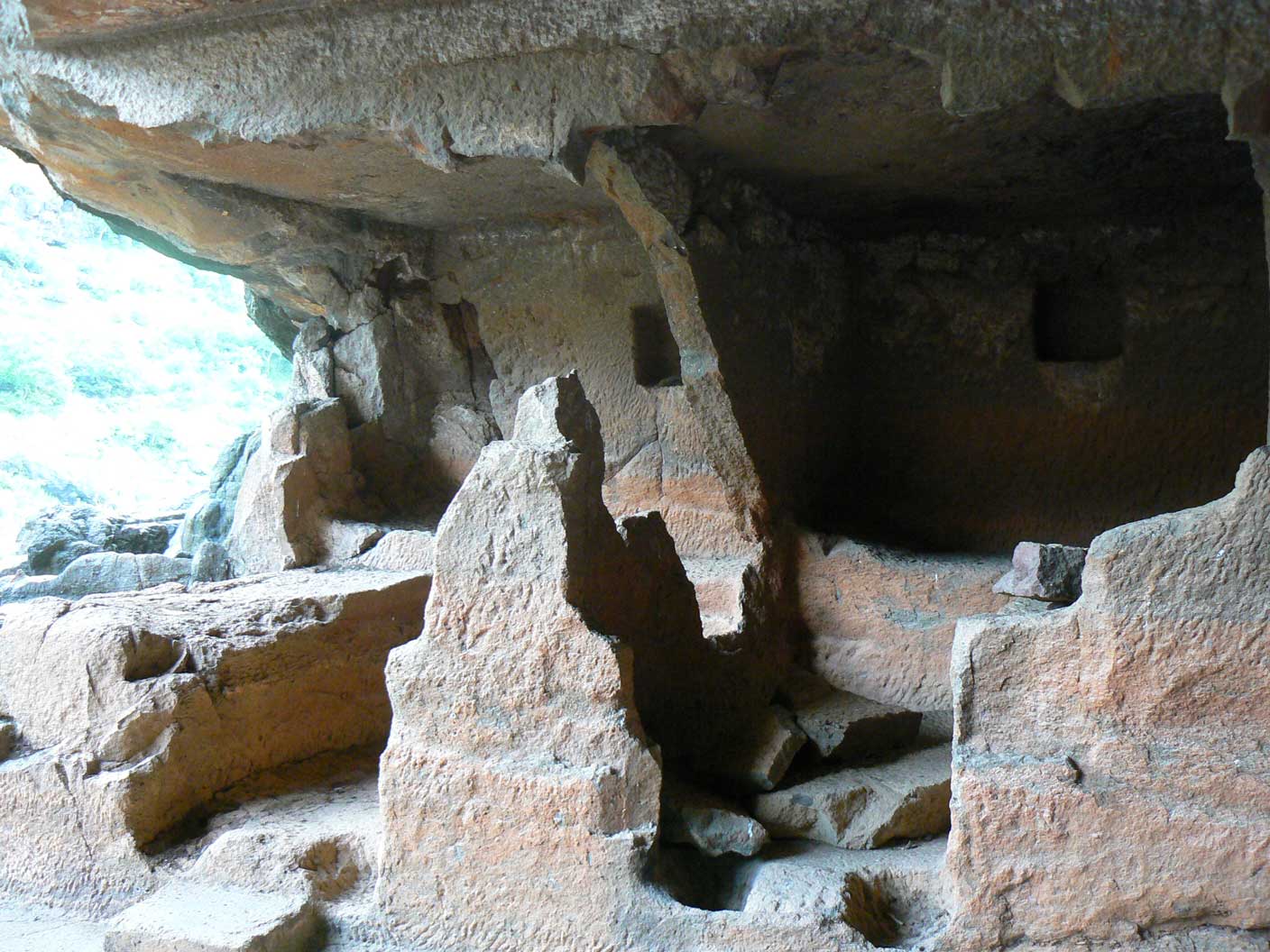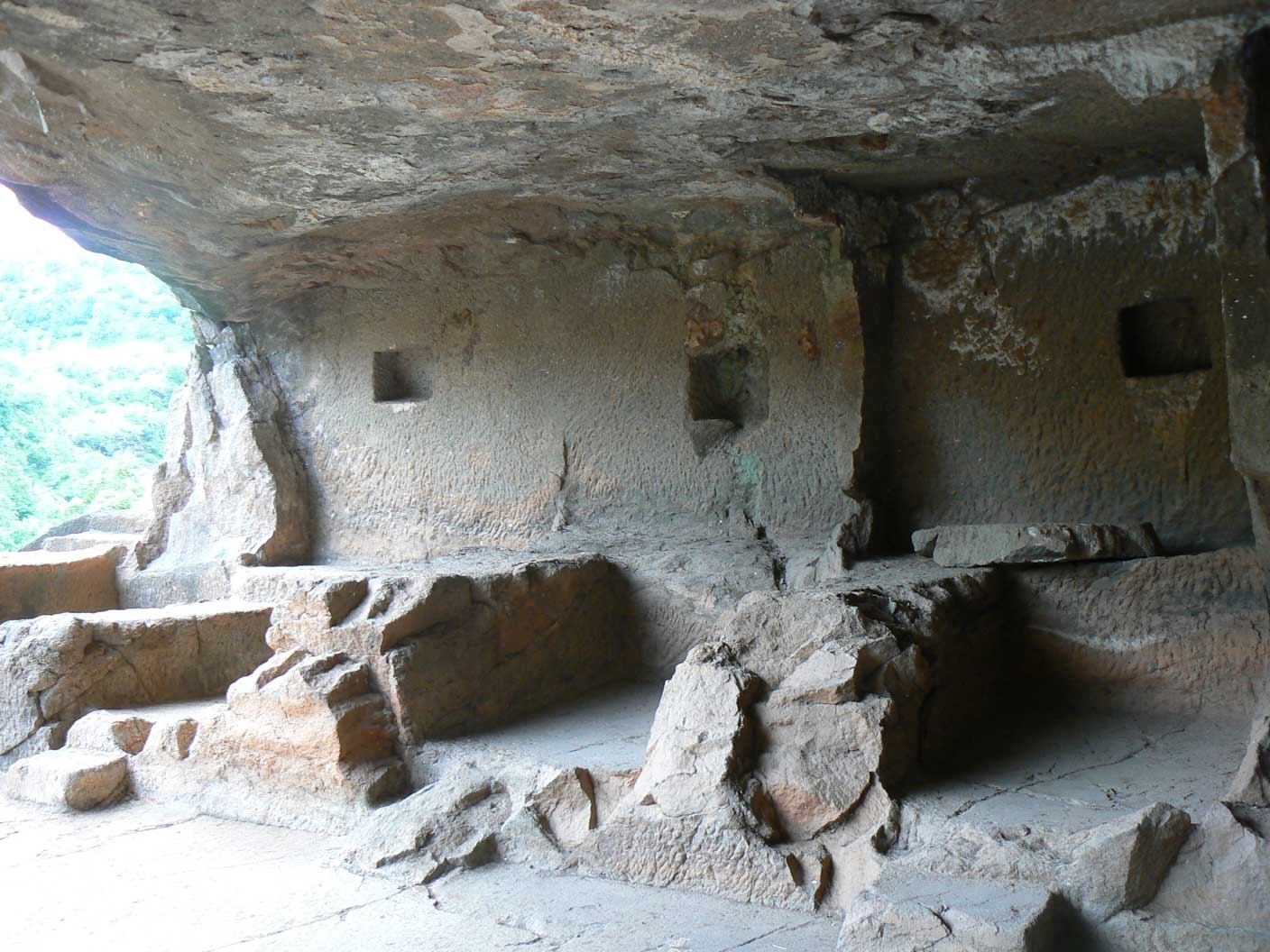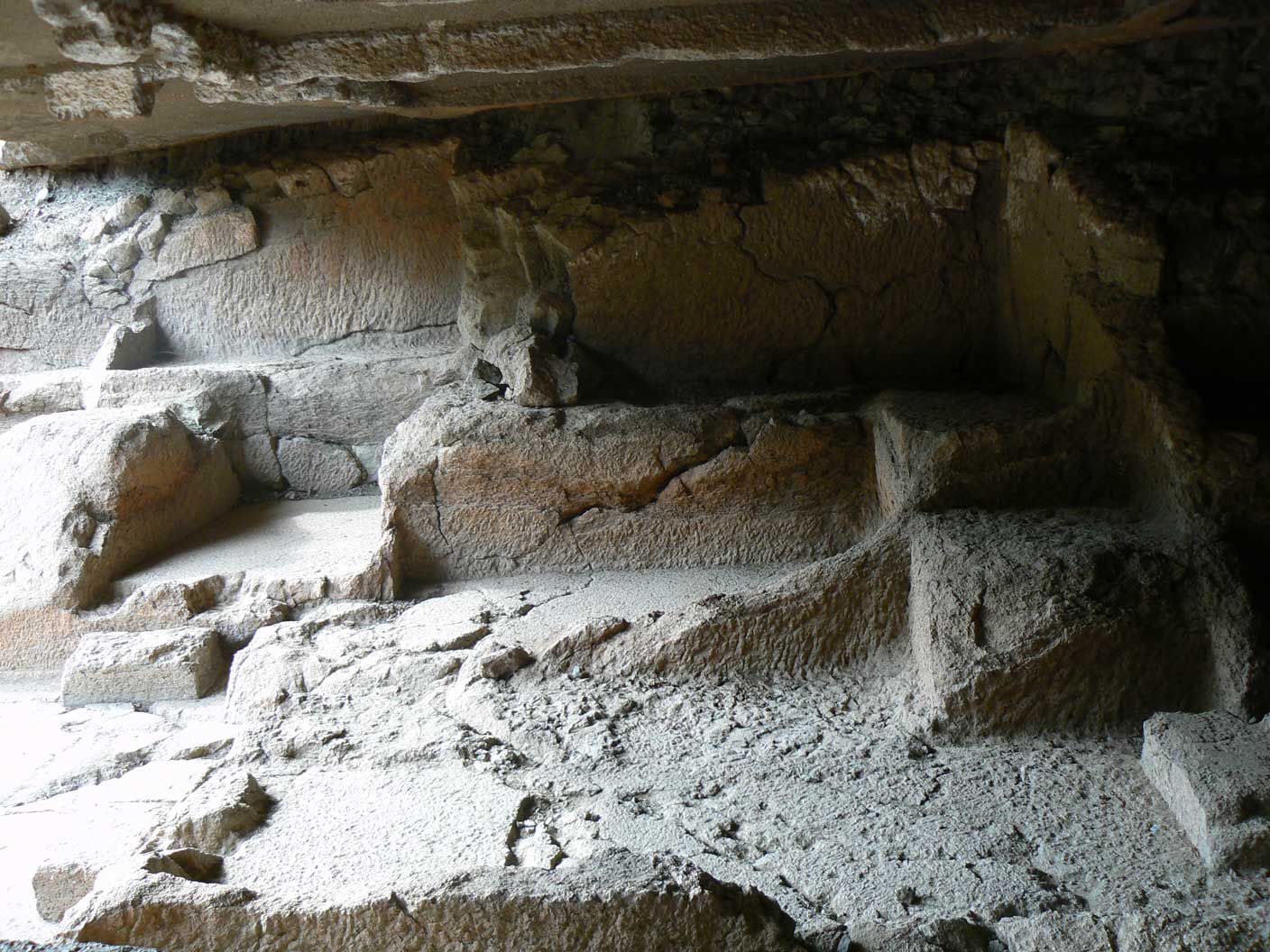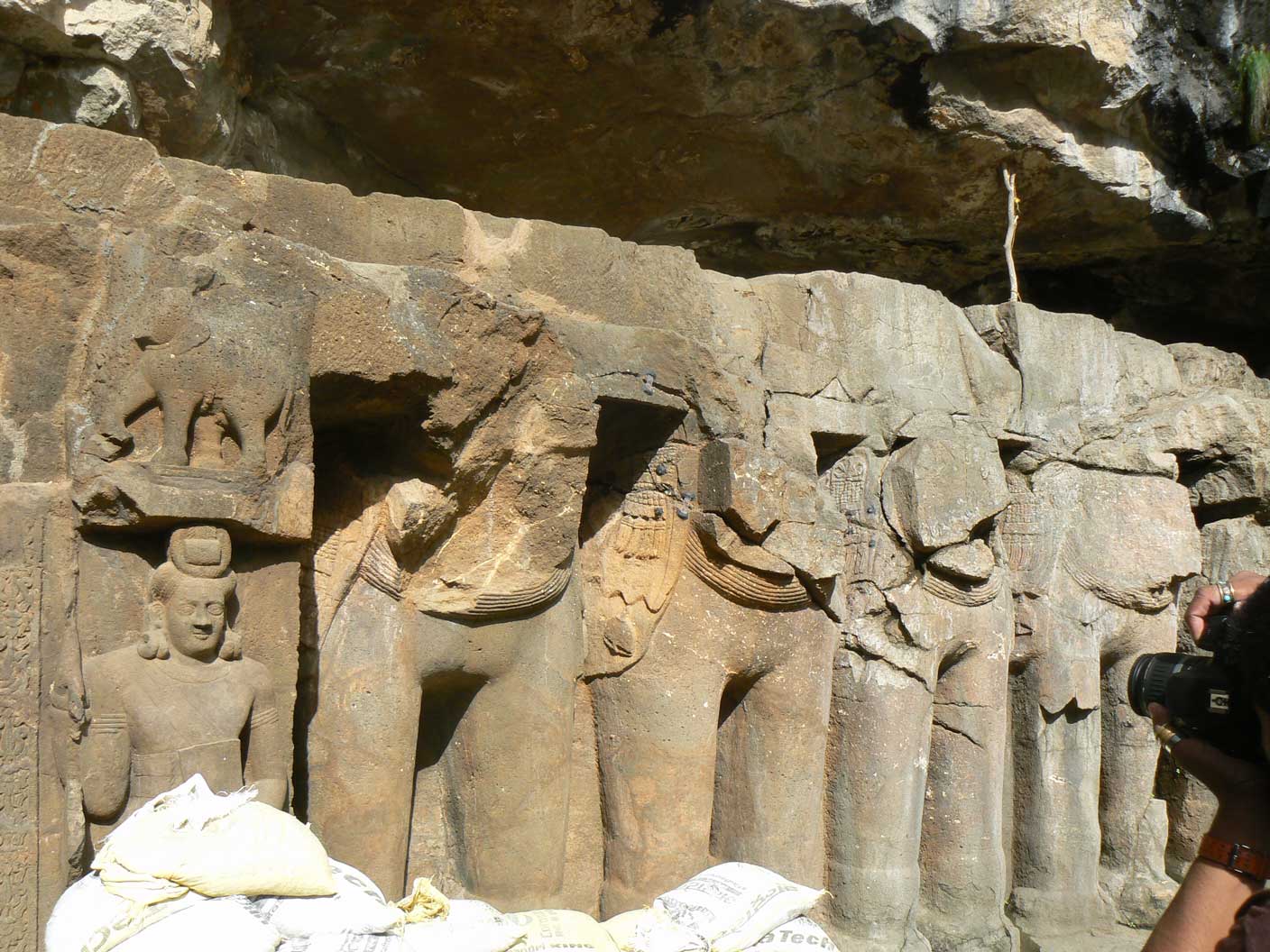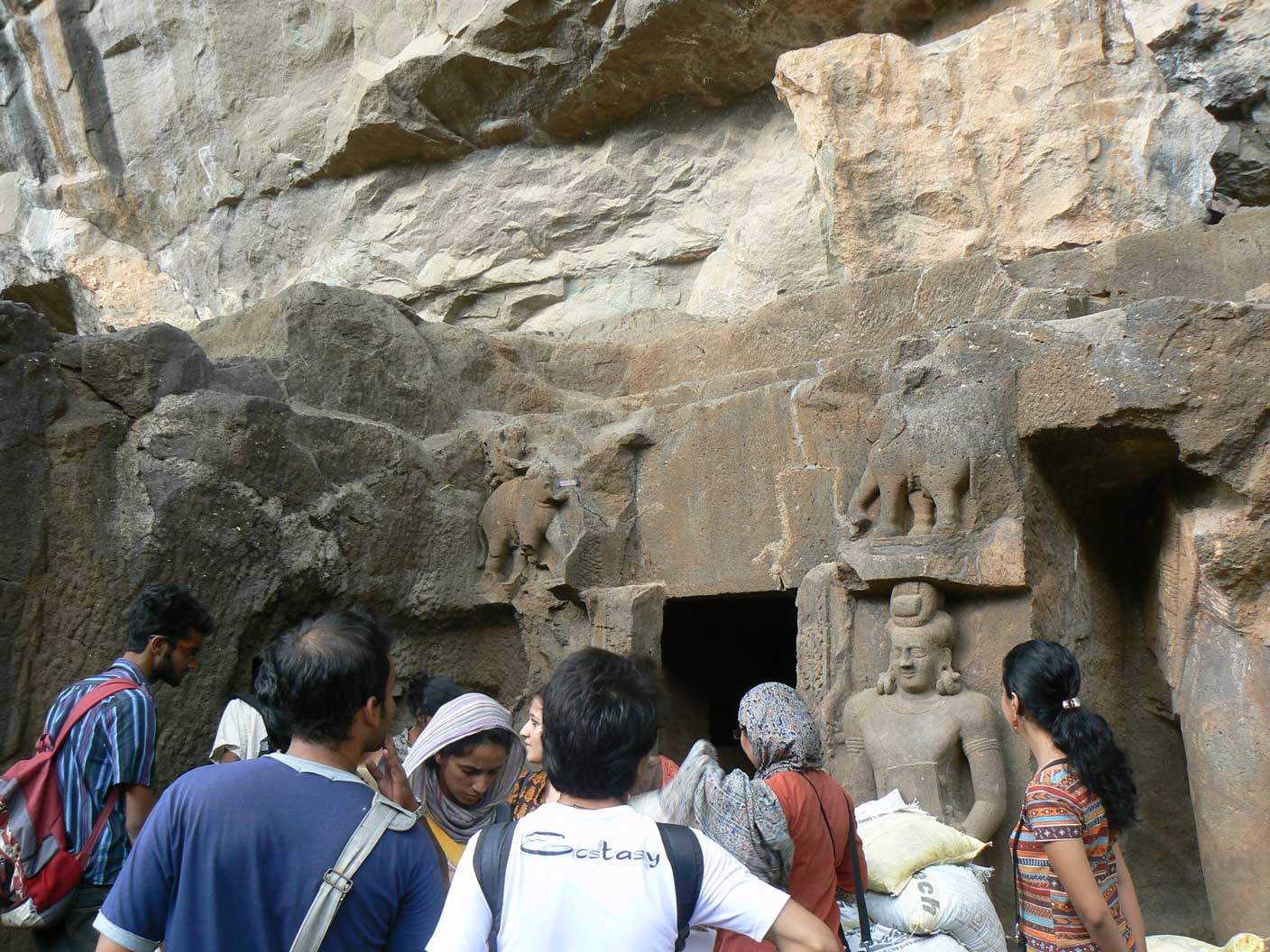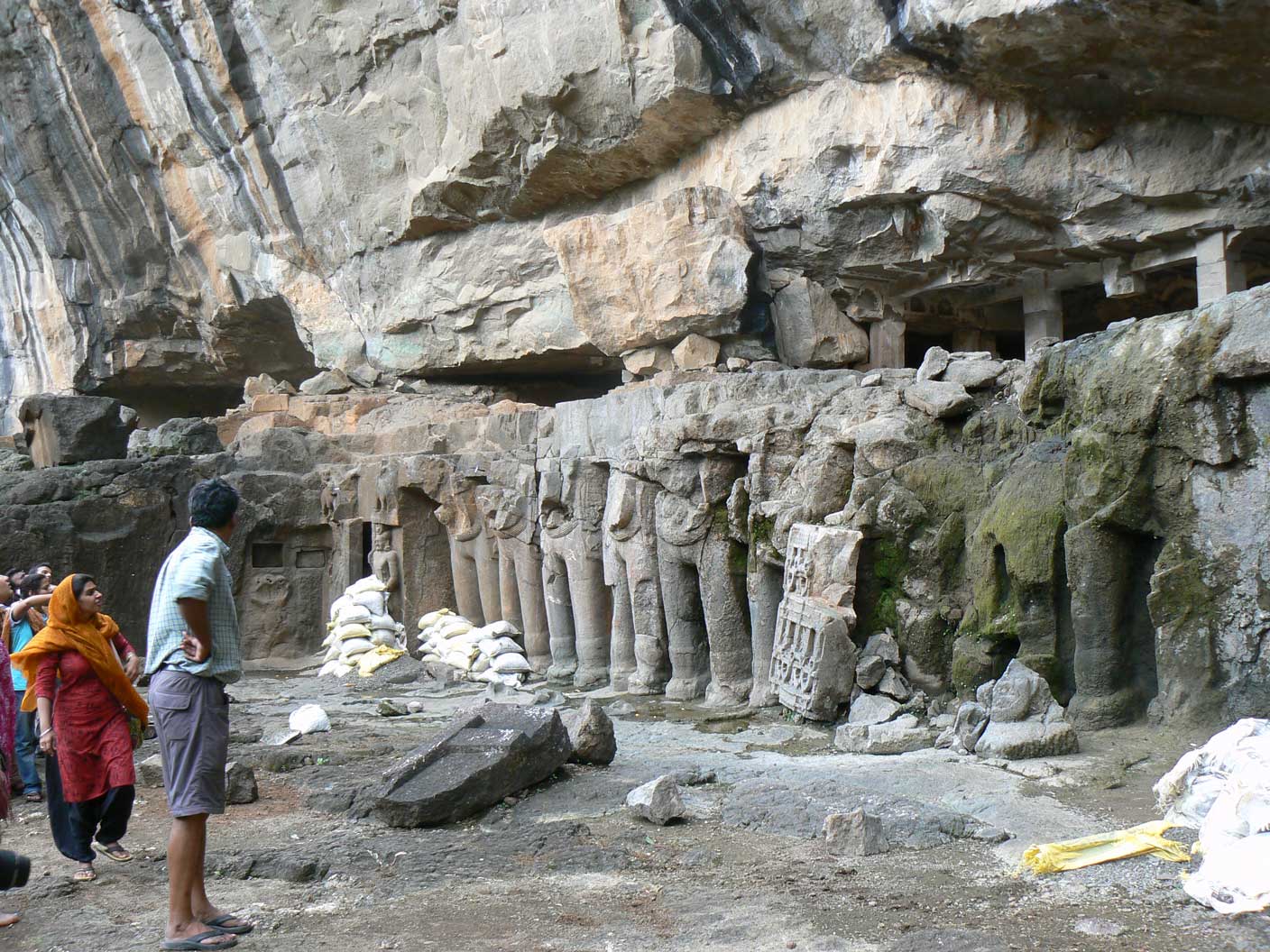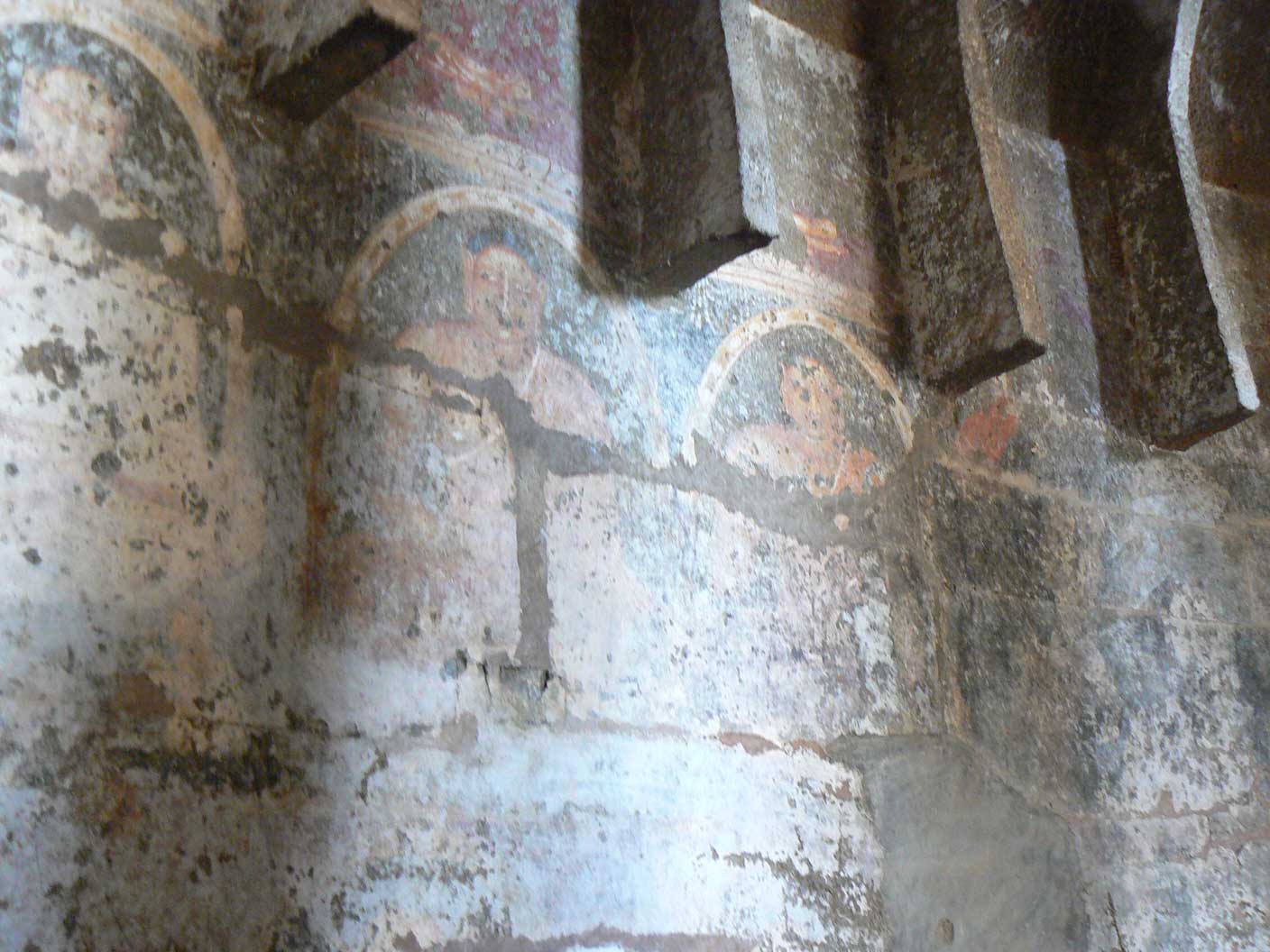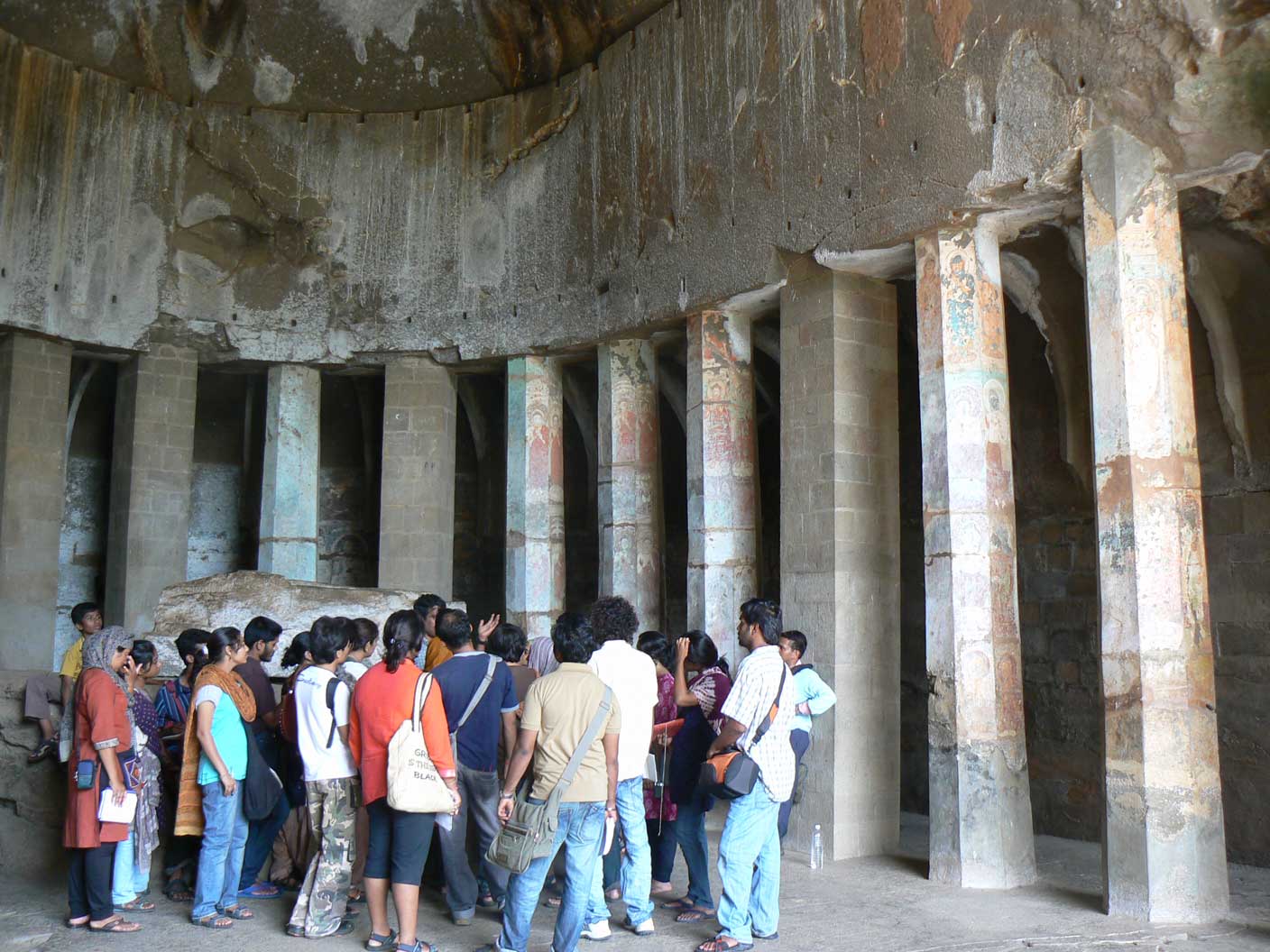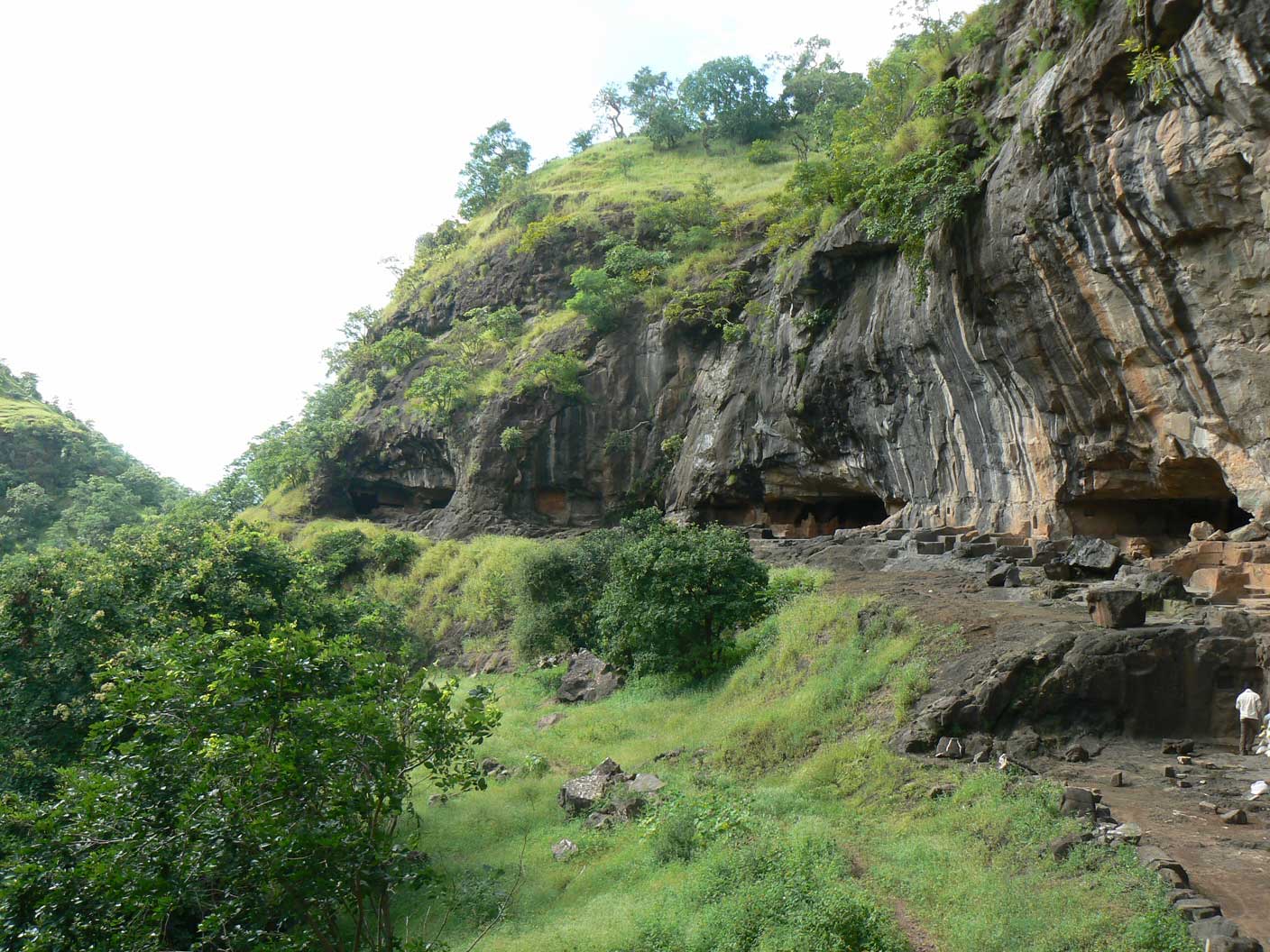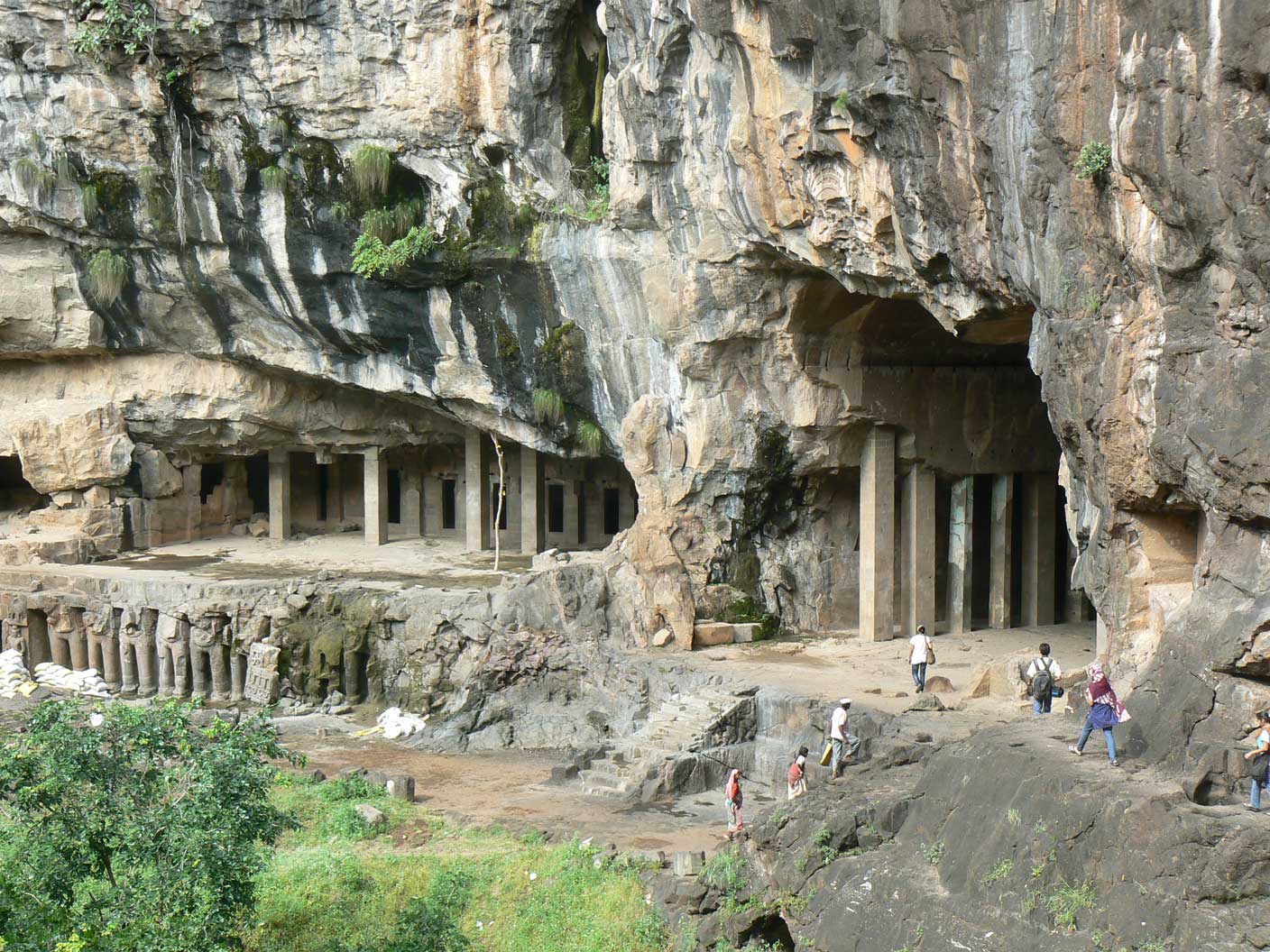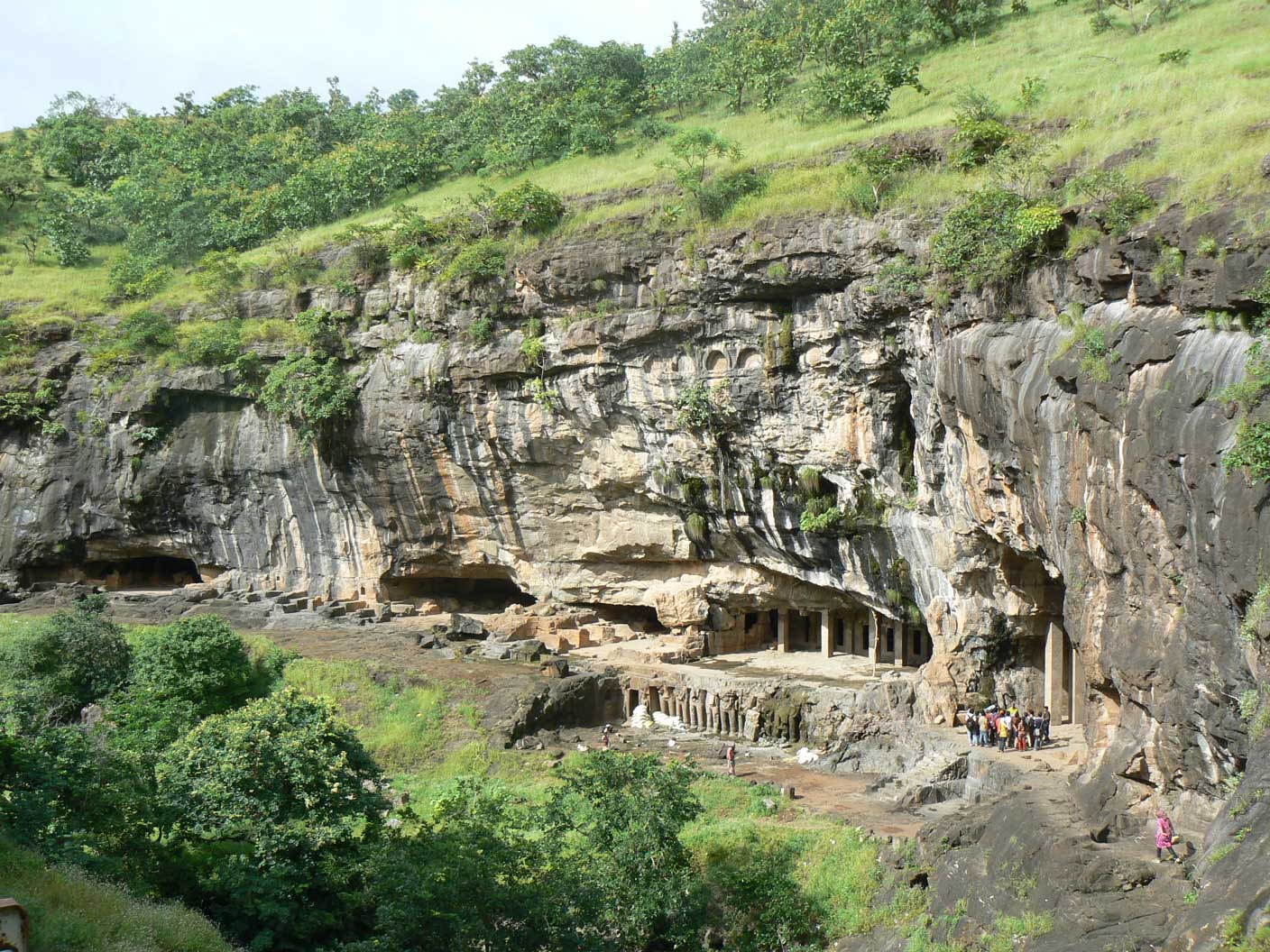 [Draft/page under construction]
Pitalkhora caves: quick facts
Location (modern)
Satamala range of the Western Ghats, Aurangabad district, Maharashtra State
Location (ancient)
Aparanta
Period
Early: 2nd cent. BCE–3rd cent. CE
Later: 5th cent. CE
Kingdom/dynasty
Early period: Kshatrapa, and Satavahana
Later period: Vakataka
No. of caves
14
Religious affiliation
Buddhism
Pitalkhora is a protected monument under the Archeological survey of India.
The Site. It is situated in the Satamala ranges of Western Ghats, amidst a forest reserve, in Aurangabad district of Maharashtra.  The site can be dated back to 2nd century BCE–3rd century CE, and considered an early rock-cut structure in Western Ghats.
It has 14 Buddhist caves from Hinayana period, containing no representations of a human Buddha. Out of these, four are Caitya, one has a stupa and single cell, and others are Viharas. The caves are attributed to Kshatrapa and Satavahana dynasty, while some sculpture, and all the paintings were done under Vakatakas who revived the site in 5th Century CE.
Pitalkhora is one of the most picturesque sites that is located between a deep valley and a waterfall.
Architecture. Stylistically, Pitalkhora is close to cave structures at Nasik, Bhaje and Karla but has more elaborate doorways of Viharas, which suggest it being an important site.
Characteristics of architecture here, are the base decorated with elephants, and staircasea flanked by a Yaksha that leads to the vihara above. Also notable the drainage system and a cistern with distinct water supply that must have collected water from mountains.
In Cave 4, long tunnels are bored in the ceiling where water the flowing in the caves was channelled under the floor in concealed cisterns leading out of the cave.
Painting. There are traces of paintings on the walls and columns in Cave no.3, which are close to Ajanta and can be attributed to Vakataka period. The paintings depict Buddha and stories from his life and are dated to Mahayana period.
Sculpture. The site has a well-crafted sculpture of Yaksha guarding the staircase with details of dressing. Next to the yaksha are a line of elephants equally bejeweled that appear to be holding the vihara.
Cave 4 has sculptures of elephants, horses and a carved panel depicting Prince Gautama leaving his palace.
Epigraphy. The site has around 7 significant inscriptions dating from 250 BCE to the 4th Century CE (Deshpande 1959) in Prakrit and Brahmi language.
These inscriptions mention the names of donors, the Satavahana lineage, and the names of the then prominent cities like Pathitana and Dhanyakataka. These inscriptions can be found in Cave 3, Cave 4, and Cave 5.
Module curator: Snehal Tambulwadikar-Khedkar. Photographs: Dr. Rajesh Kumar Singh.