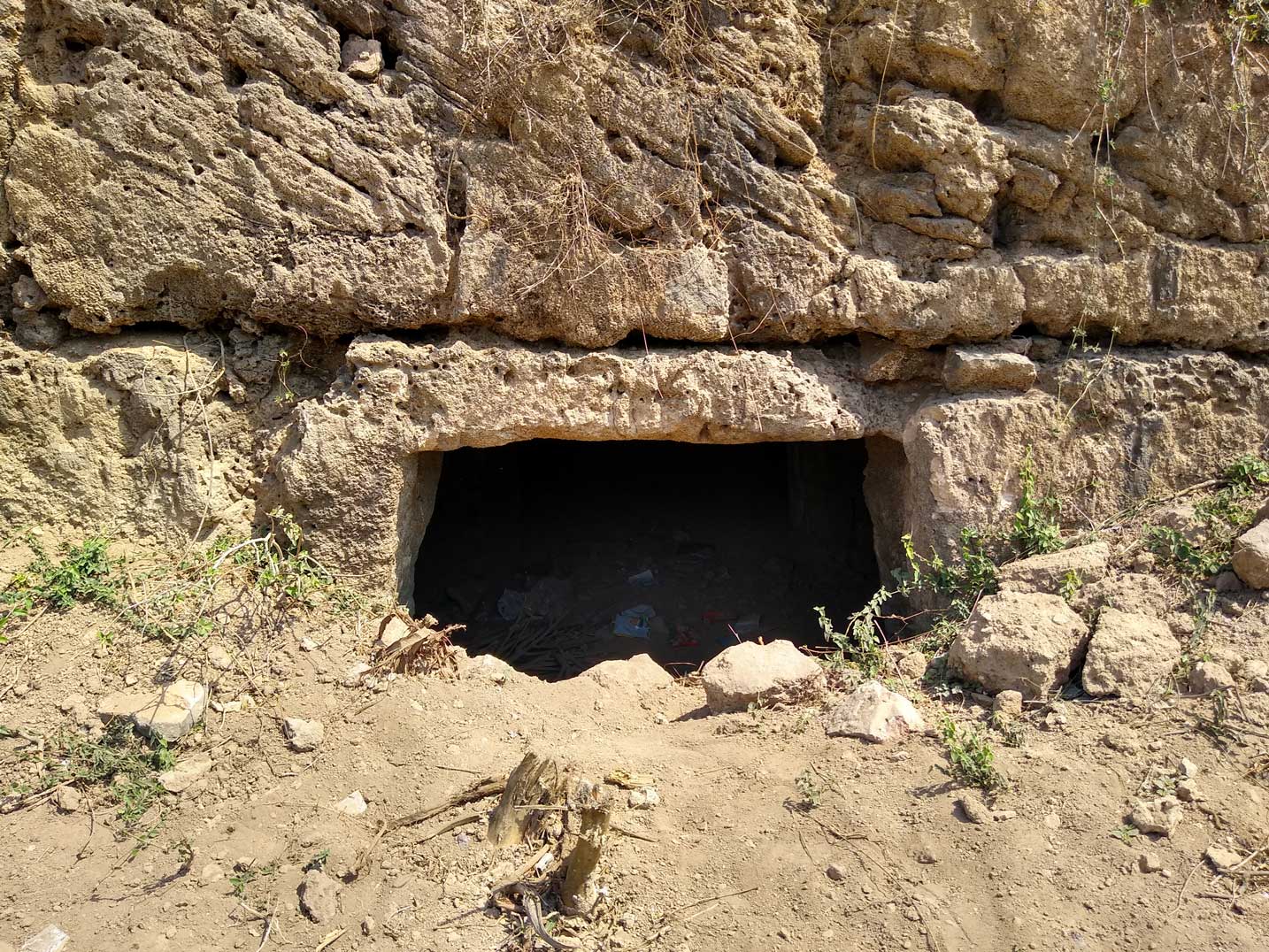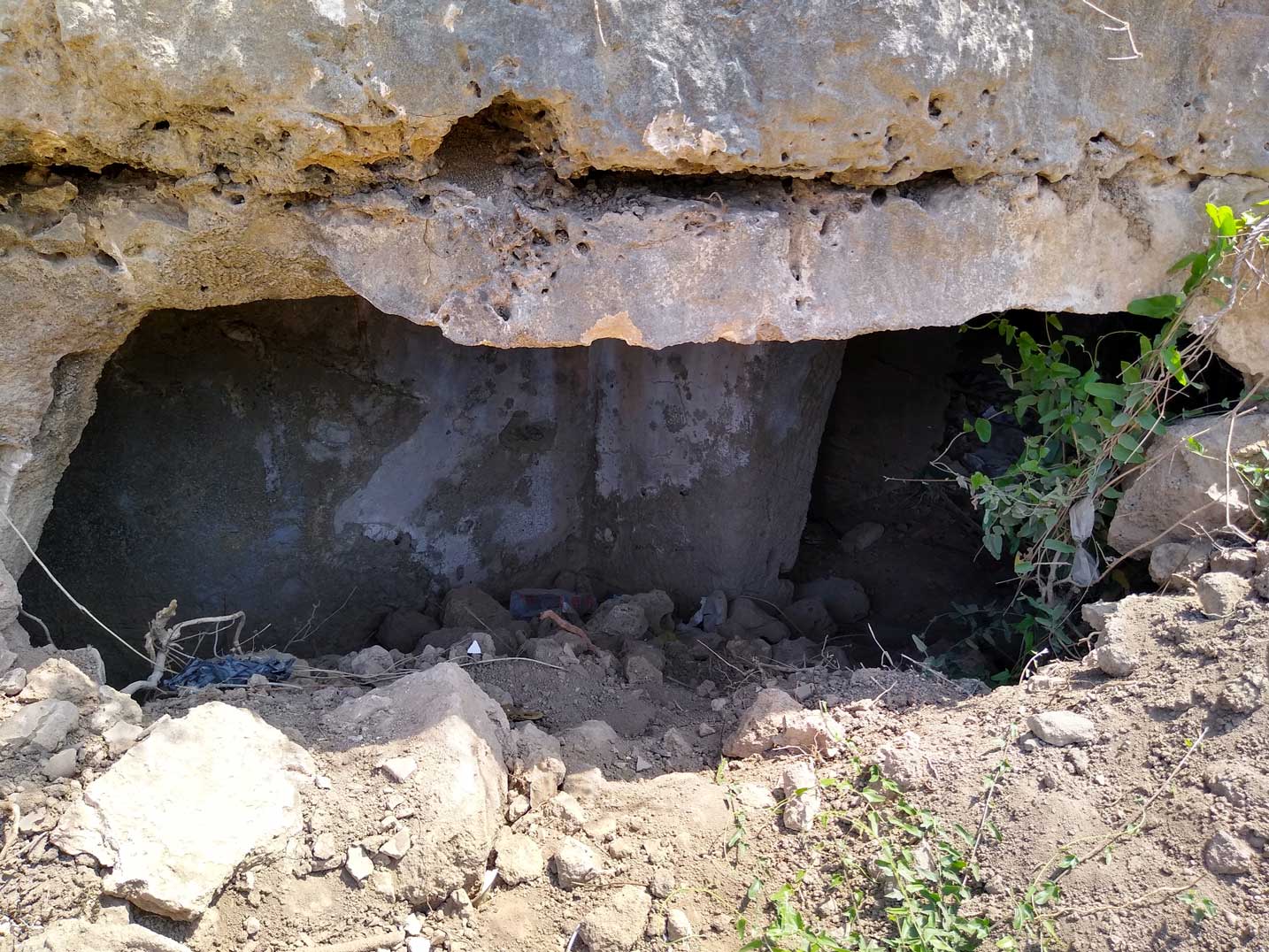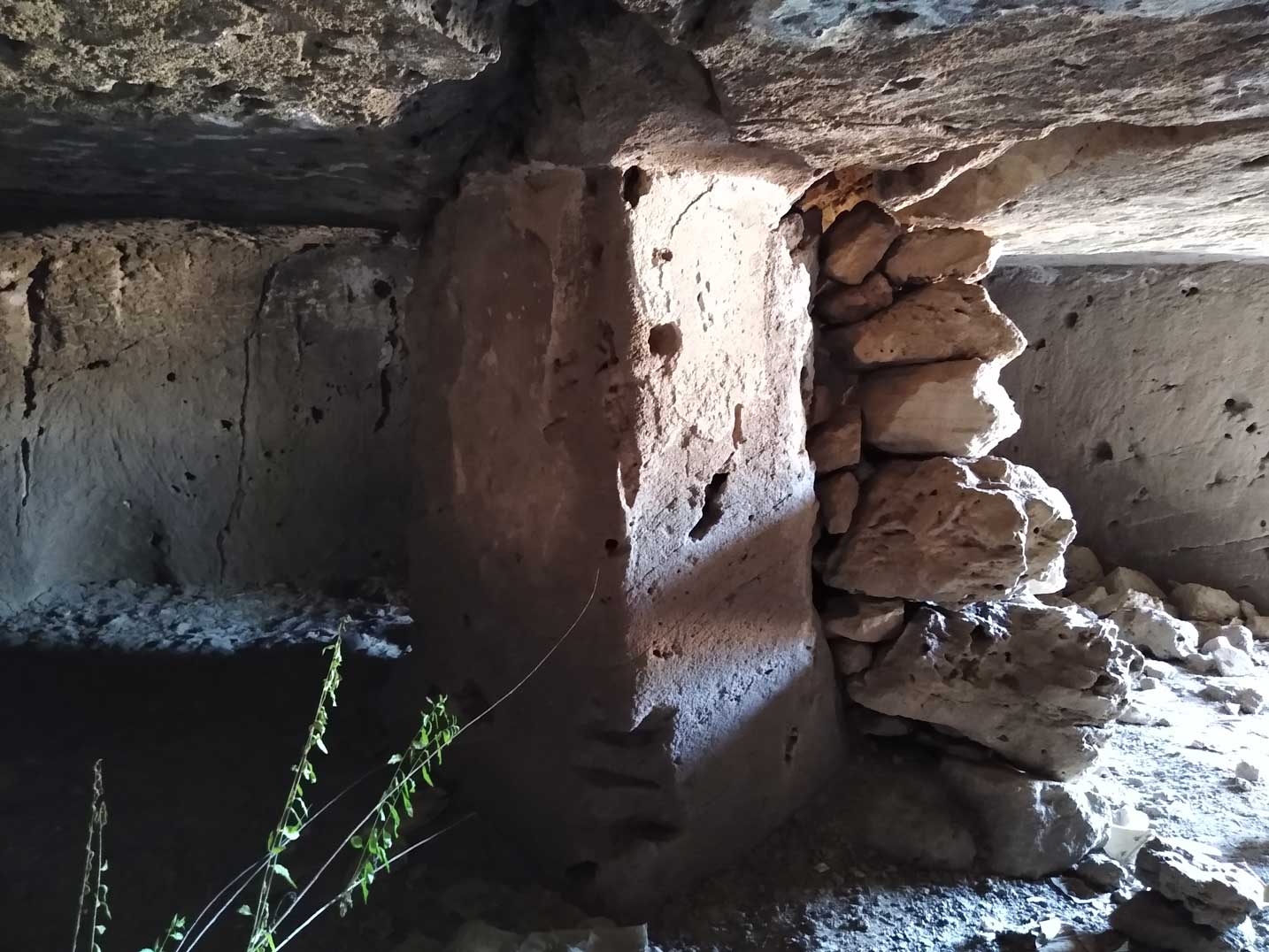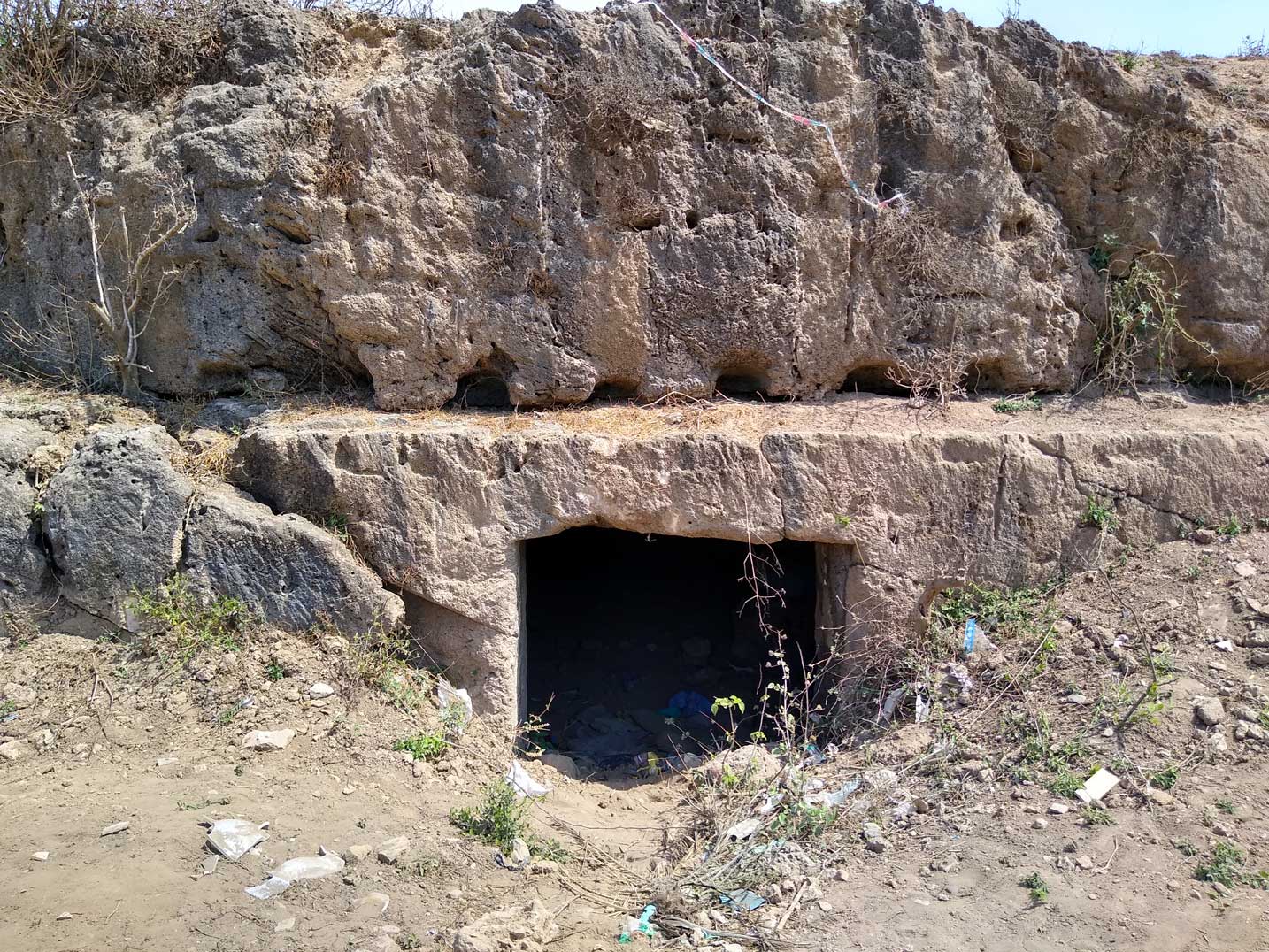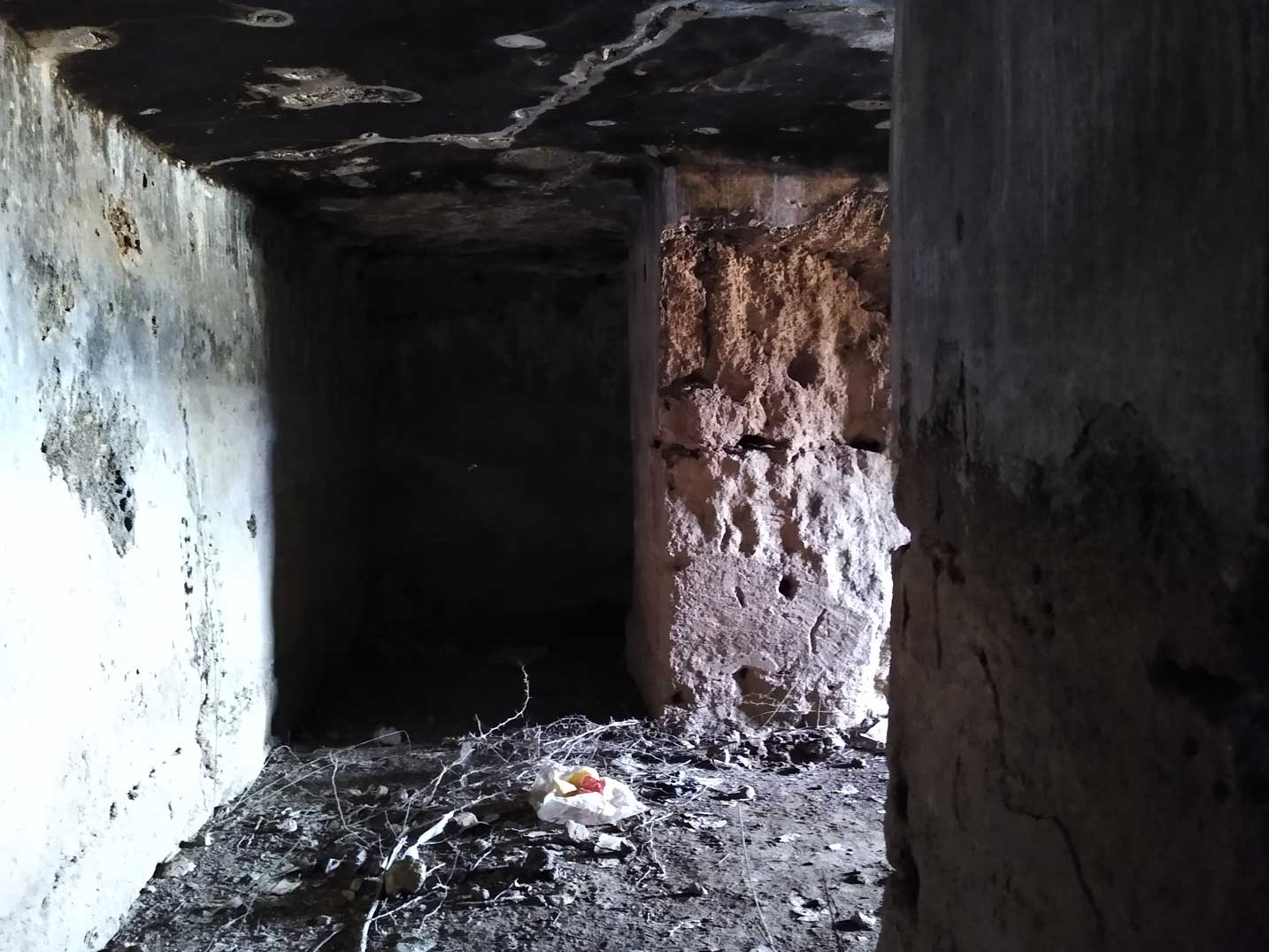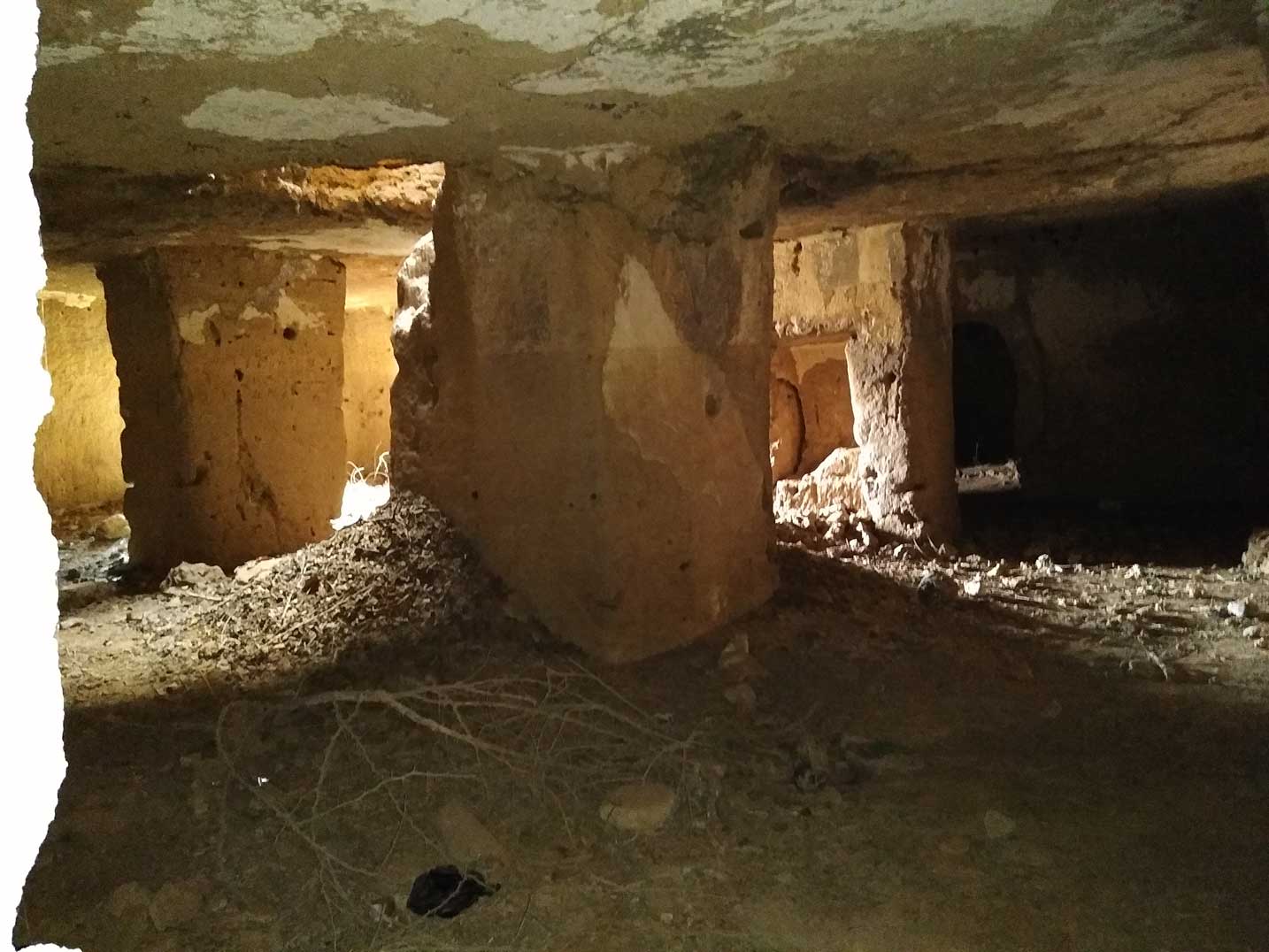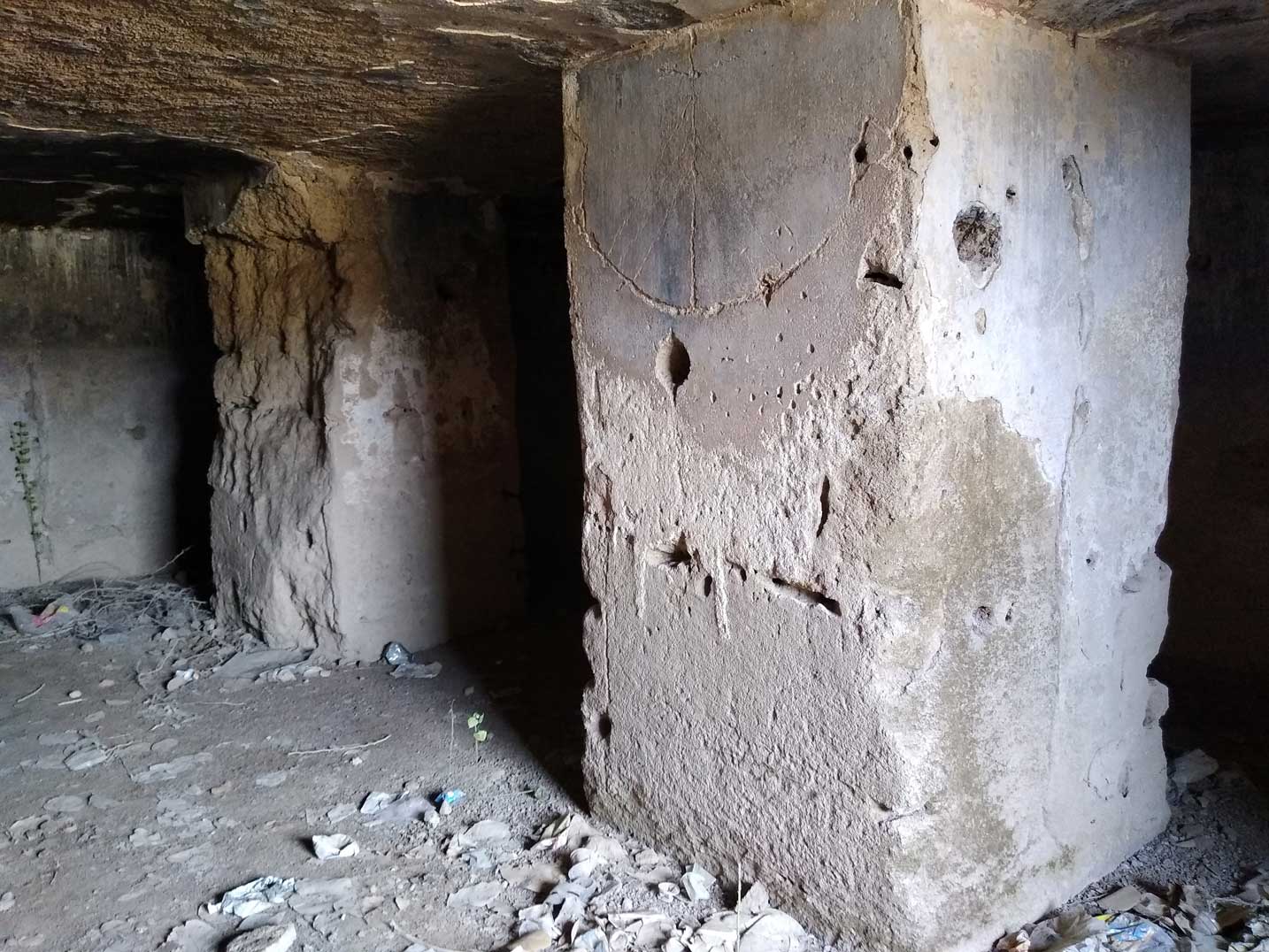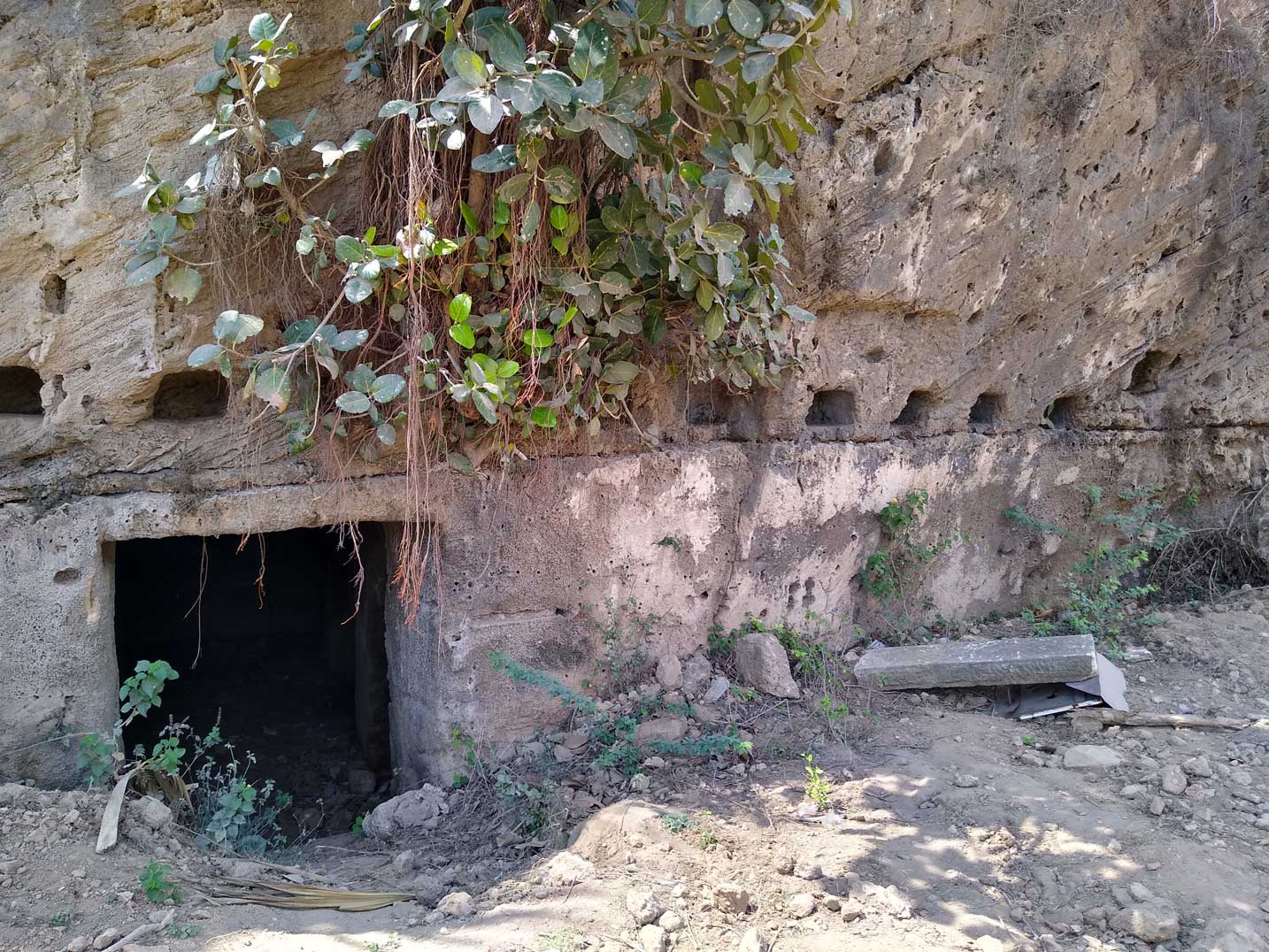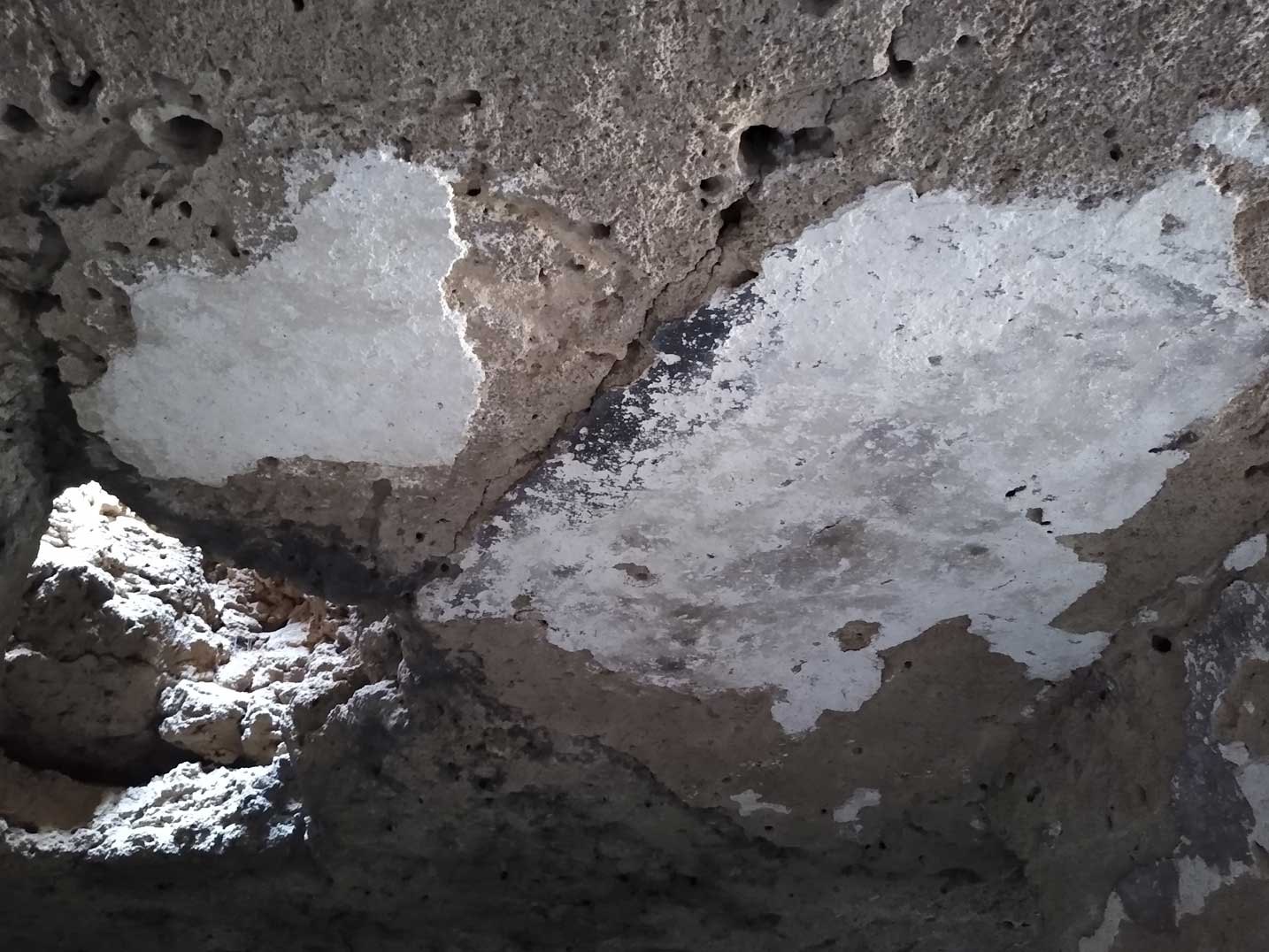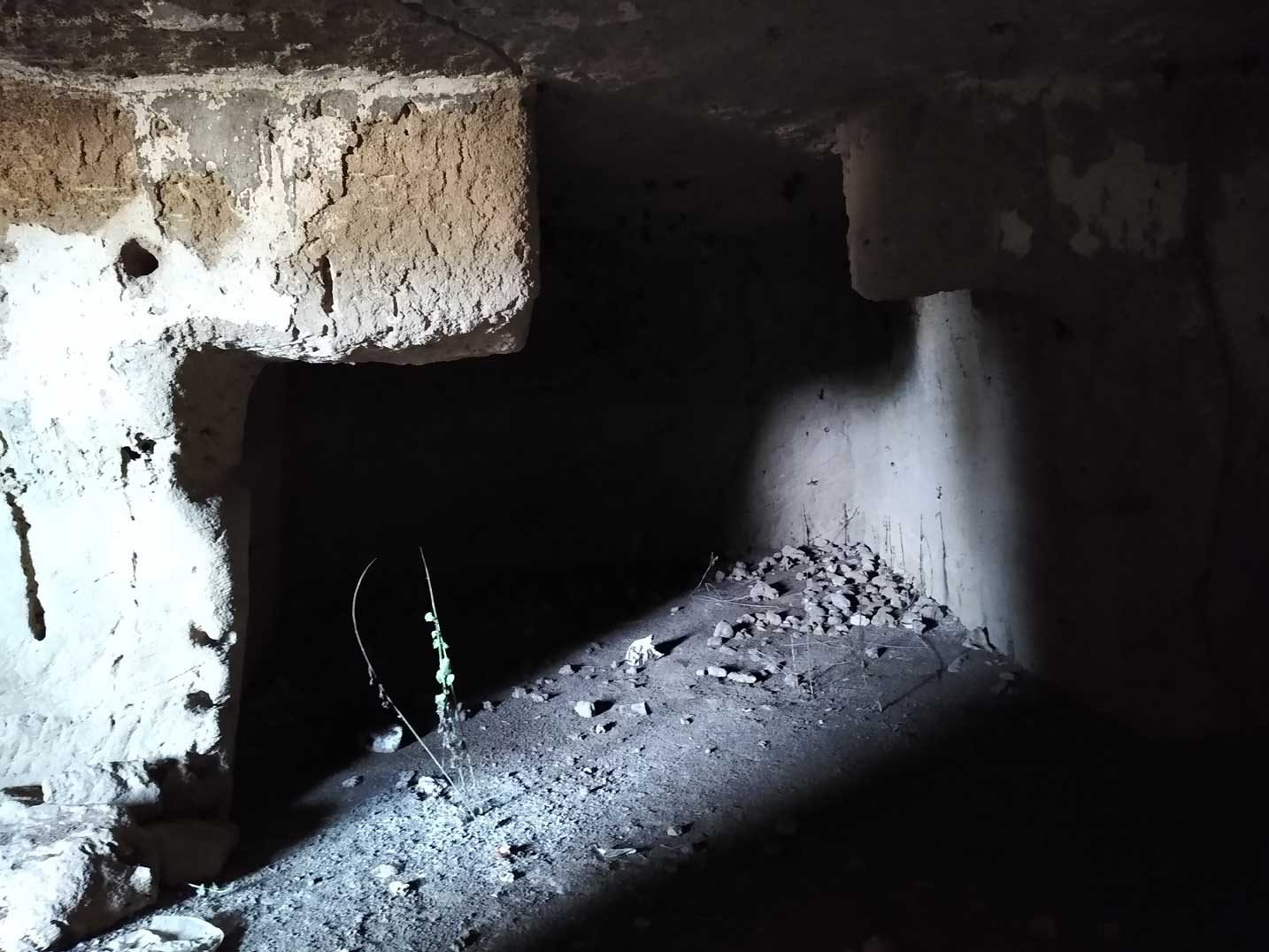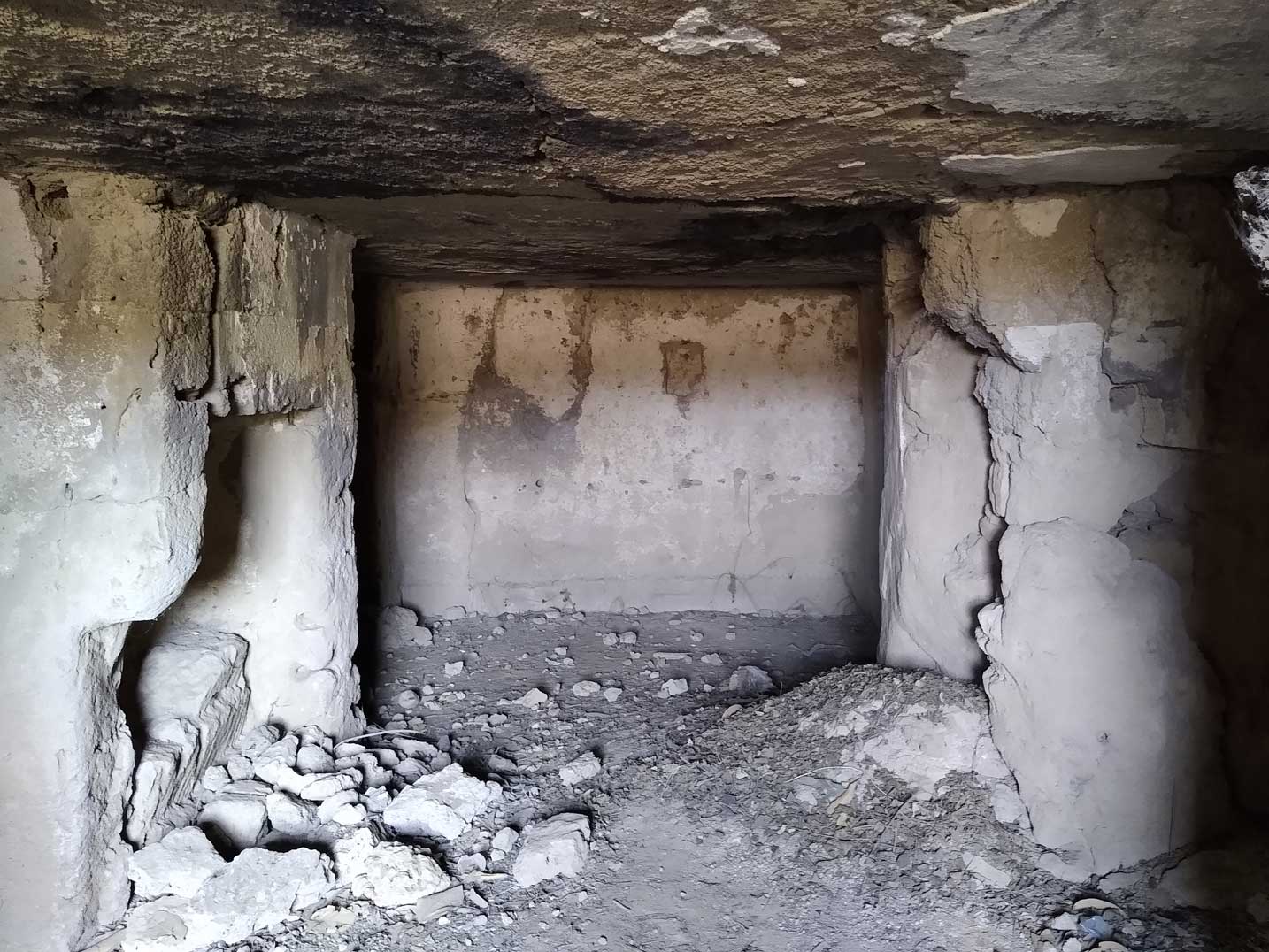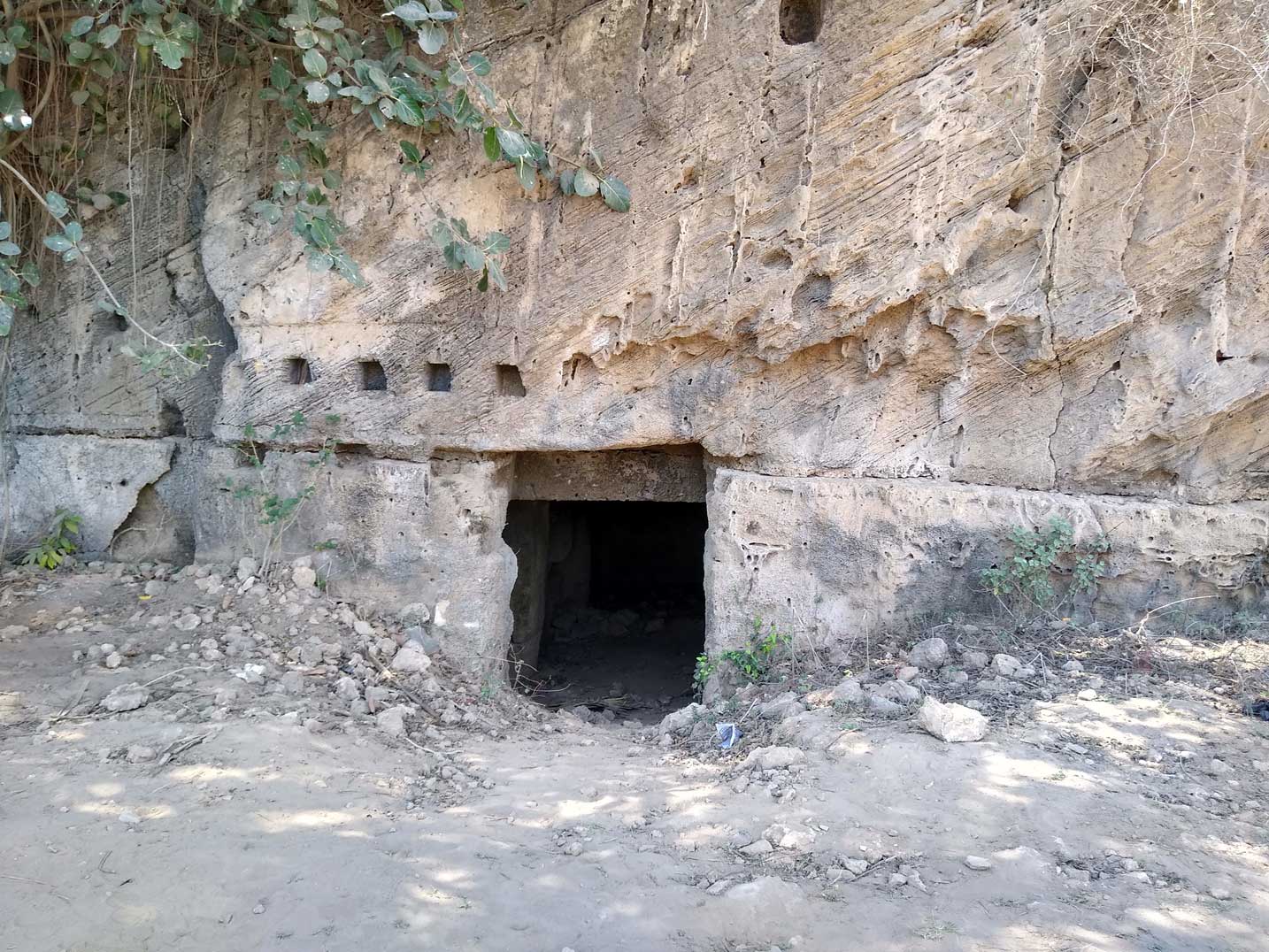 IMG_20190414_103236394_HDR
IMG_20190414_104936883_HDR
IMG_20190414_104845713_HDR
IMG_20190414_104831587_HDR
IMG_20190414_104529537_HDR
IMG_20190414_104522213_HDR
IMG_20190414_103901354_HDR
IMG_20190414_103254773_HDR
[Draft/page under construction]
These are ancient rock-cut caves, nearly 30 minutes walk from the famous Somnath Jyotirlinga near Veraval, Gujarat. During my cursory observation, I did not notice any feature to determine whether the caves are linked to Buddhist, Hindu, or Jain.
The site has escaped the attention of the mainstream research practice in archaeology and art history. Therefore, it calls for a proper study.
The caves are square in plan with a hall having four columns 4'x4′. There is no stupa or shrine. There are large square sockets in a row on the exterior above the entrance door indicating that there was a wooden structure affixed for the porch or facade. Terraces of painting and plaster are still extant. In one cave, there is a niche carved in a pillar with sockets carved for fitting the wooden frames. It suggests that some votive object or an idol was placed for worship. The niche, however, doesn't seem to belong to the original plan.
Module curator and photographs: Dr. Rajesh Kumar Singh.